Local Albuquerque Dentist Now Offering Same-Day Crown Technology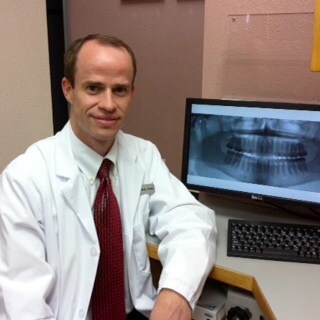 May 22, 2015 - Albuquerque, New Mexico –
Dr. Mark Bleak is pleased to announce that his practice now offers same-day crown technology. With a goal of providing the most state-of-the-art dental facility to patients in the Albuquerque area, Dr. Bleak is excited to share the latest in innovative technology for the benefit of his patients' oral health.
"My team and I are very excited to offer this technology," says Dr. Bleak. "Now, patients can receive custom restorations in just one visit to my office and gain a healthy, beautiful smile in a short period of time."
Dr. Bleak uses E4D technology to craft same-day restorations for patients. The device consists of a technologically advanced laser and computer that work in tandem to take digital images of the teeth. The 3D software allows Dr. Bleak to design customized crowns, veneers, inlays, and bridges with the images specified by the E4D system.
"Traditionally, crowns and other restorations would take up to two weeks to be placed and would have to be outsourced to a dental laboratory for their creation," Dr. Bleak says. "With the E4D system, crowns are created in a single day and the time it takes to receive a restoration is cut down to just over an hour."
Dr. Bleak's patients are able to receive a variety of cosmetic and restorative dental procedures thanks to the integration of E4D technology. Dr. Bleak also offers other state-of-the-art technology, including digital x-rays, the latest in antibiotic treatments, and Spectra intra-oral cameras. Once procedures are completed, new patients can also enjoy movie tickets and restaurant certificates.
About Dr. Mark. B. Bleak
Dr. Bleak received his dental education at Oregon Health and Sciences University School of Dentistry and graduated with a Doctor of Dental Medicine degree.
An Oregon native, Dr. Bleak and his family fell in love with the Southwest while living and practicing dentistry in Farmington, NM. He has a passion for dentistry that began when he was 12 years old while working on the Dentistry merit badge under the direction of his Boy Scout Master who was a dentist. That passion has grown and matured since then. One of the aspects of dentistry that he enjoys most is the relationships he is able to develop with his patients.