Local Metairie Dentist Reaches Out to Patients through Online Web Presence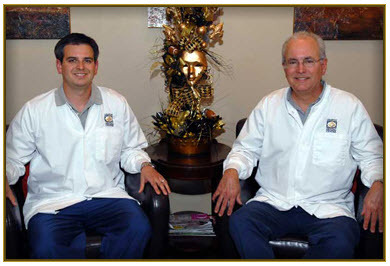 May 23, 2015 - Metairie, LA –
Restorative dentists, Dr. Hunter Charvet Sr. and Dr. Hunter Charvet Jr., of Charvet Dental Center have announced the launch of a new, patient-focused website. The website contains many interactive features, including patient education videos and a free Smile Analysis feature that help patients make better informed decisions about their oral health. The website also utilizes extensive search engine optimization techniques to reach patients and local consumers who are searching for relevant information about Metairie, LA restorative dentistry services.
Current and prospective patients now have access to information about procedures, educational videos, before and after photos of dental procedures, and other informative content when they visit the website.
Drs. Charvet are also utilizing their website to educate the community on the importance of oral health. The website includes a links page with informative resources as well as a frequently asked questions page with topics ranging from oral hygiene to dental procedures.
About Charvet Dental Center:
The tradition of providing high quality dental services for all patients began over forty-eight years ago when Dr. Hunter Charvet Sr.'s father opened up the practice in Metairie.
That tradition carries on today with Drs. Hunter and Hunter Jr. and their experienced dental team.
Our goal is to offer the dental services our patients require, and most importantly, to excel at providing those services. We not only consistently want to meet our patients' dental care expectations, but continually strive to exceed those expectations.
It is extremely important to us that our patients experience optimal oral health as well as the healthy, beautiful smile they desire.
Email Charvet Dental Center