Local CPA Firm Celebrates 30 Years in Community of Coral Springs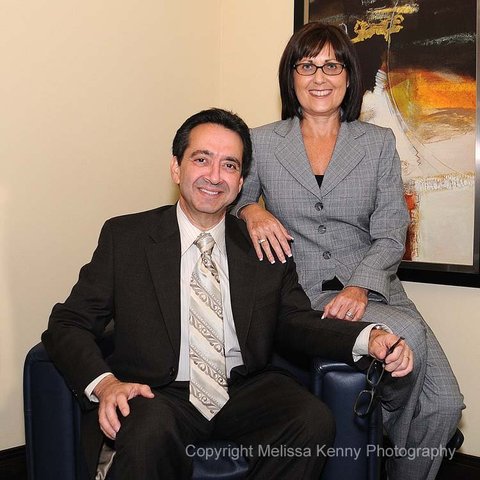 June 2, 2015 - Coral Springs, FL
– Accounting and tax firm, Blum & Blum, is proud to mark their third decade helping clients in Coral Springs and surrounding areas.
Blum & Blum has been offering tax and accounting services in Coral Springs ever since they opened their doors in 1985. After 30 years in business, firm founders and owners, Stuart Blum, CPA and Esther Blum, CPA, are proud of the stability and continuous service they've been able to offer, year after year. Their valued clients have been able to rely on their dedicated and supportive financial services as a fixture in the Coral Springs area.
Stuart is proud to say that Blum & Blum has had offices in Coral Springs for decades and has retained many clients since 1985. Both Stuart and Esther's service philosophy has been to treat their clients even better than family. With 30 years to their credit, Blum & Blum are proud to offer their clients in Coral Springs and all over the world, the benefits of reliable, prompt, and responsive services that exceed expectations.
Blum & Blum has been able to stay in business for so long by offering expertise, reliability, and comprehensive services that have grown with the times. These CPA services include:
Small business accounting
Niche accounting for medical professionals
Complicated tax returns
Business taxes
QuickBooks Consulting
Stuart and Esther are both natives of Southern Florida. Their firm has remained an important part of their community by offering friendly client service that bucks the standard stodgy old accountant role. They forge lasting relationships with their clients that allow them to better support client success and provide year-round valuable services to their community.
For more information on Blum & Blum, visit the website at blumandblum.com
About Stuart Blum, CPA and Esther Blum, CPA
Stuart graduated from the University of Miami where he earned his Master of Science in Taxation degree. After spending the first two years of his career in Washington, D.C. with the Federal Bureau of Investigation, Stuart entered the field of public accounting in 1978, joining the tax department of Touche Ross & Company. As a Certified Public Accountant, Stuart also holds licenses with the NASD as a Series 23 and Series 6 Registered Representative, and the State of Florida in Life and Variable Annuities
Esther attended Washington University in St. Louis and earned her MBA from The Wharton School at The University of Pennsylvania, graduating with High Distinction. In addition to the tax department at Touche Ross, Esther worked for Ryder System as the Manager of Treasury Operations until 1991. Esther has been a Certified Public Accountant since November, 1979, when she received the award for attaining the highest grade in the State of Florida. She has also become certified as a QuickBooks ProAdvisor.