HVAC Brain Offers Direct Replacement for Remington and Singer PTAC Air Conditioners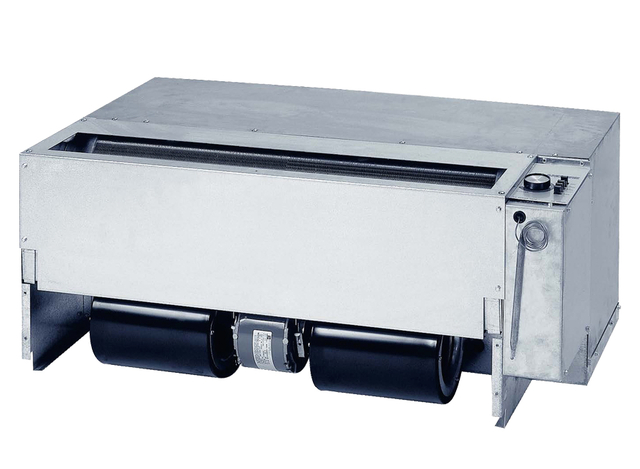 May 29, 2015 - HVAC Brain, Inc. (
www.hvacbrain.com
), retailer of HVAC/R equipment and replacement parts, now offers direct replacement PTAC units manufactured by Islandaire which are an exact fit for
Remington PTAC
and
Singer PTAC (through the wall air conditioner) units
.
Islandaire is the leading manufacturer of direct replacement PTAC units. Units in Islandaire's EZ Series are designed to be an exact fit for Singer and Remington units, as well as equipment manufactured by a number of other leading brands. With the same dimensions and functions, replacing an existing unit with an EZ Series unit is simple; no renovations are necessary! Islandaire direct replacement units are ideal for use in applications such as multiple unit replacement projects and high rise buildings, where renovations can be challenging.
HVAC Brain is pleased to offer direct replacement units for Remington and Singer PTAC units. This high-quality line of direct replacement equipment will simplify installation and reduce project costs for HVAC professionals and facility managers. Islandaire's line of EZ Series direct replacement PTAC units include a vast range of options and accessories to meet the needs of any replacement project.
HVAC Brain offers Islandaire PTAC direct replacement units for the following Remington and Singer PTAC units:
Remington J/EJ Series
Remington K, EK, and RK Series
Remington Type 41
Remington Type 45
Singer EH Series
Singer Type VF
Singer J/EJ Series
Singer K, EK, and RK Series
Singer Type 41
Singer Type 45
Singer Type EA, ES, and RS
Singer Type EB
Singer Type C/EC
Singer Type KM
Singer Type WM
To browse HVAC Brain's complete selection of direct replacements for Singer and Remington PTAC units and find the corresponding Islandaire direct replacement unit, please visit
http://www.hvacbrain.com/Islandaire-s/4866.htm
.
Why shop at HVACbrain.com:
HVAC Brain, Inc. is a fast growing retailer of HVAC/R equipment and replacement parts. At HVACbrain.com, HVAC professionals and maintenance managers can find a wide variety of 'hand-picked' high quality HVAC products such as air conditioning units, actuators and valves, compressors, motors, and coils. With HVAC Brain's tight vendor relationships, customers can choose and order products without worrying about the quality of products HVAC Brain offers.
Contact Info: HVAC Brain, Inc. 9545 Midwest Avenue, Unit A - Cleveland, Ohio 44125, 216-663-4822,
info@hvacbrain.com
.