Keep Your Basement Drains as Clear as Can Be with Help from Mister Sewer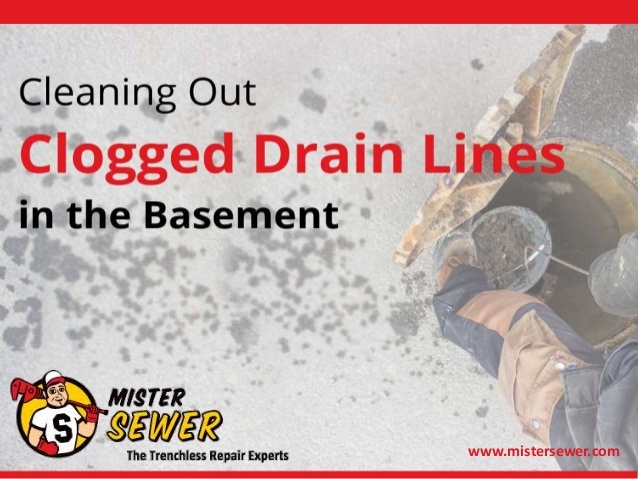 June 2, 2015 - No matter how new or old you home plumbing system may be, clogged basement drains can quickly become a hassle if neglected. Keep your home's drains running smoothly with help from the professional Pittsburgh plumbing and video camera inspection services from Mister Sewer.
Over time, the basement drain in your home can start collecting sewage buildups, clogging the drain and leaving your basement exposed to foul odors or even a sewage backup. Keeping your drain clean is the best way to ensure that your pipes are running smoothly all year round.
The first step to repairing any basement drain clogs is to rule out any other possibilities for the clog. Start in the basement and work your way up through the house, inspecting any drains along the way to make sure the clog is limited to the basement drain.
Next, start going from drain to drain and start cleaning out any clogs you come across. Compressed air can be used to loosen up debris caught in the pipes, and plumber's foam can help remove anything left behind. As you make your way back to the basement, your basement drain may overflow so be sure to have a wet vacuum handy.
Once you've inspected and cleaned up all other drains in the home, it's time to focus your attention on the basement drain. First, grab a wrench and a screwdriver to help you remove the drain cap. Next, place the drain machine about six inches away from the drain and place the cable inside. Make sure the machine is set to reverse before turning it on and move the machine back and forth to help reduce tension.
While cleaning out your basement drain on your own isn't impossible, hiring a Pittsburgh sewer professional is always recommended. For more information on the process of cleaning out your clogged basement drain, visit
http://mistersewer.com/company/cleaning-out-clogged-drain-lines-in-the-basement-slideshow/
.
When it comes to your home's pipes, drains and plumbing system, DIY repairs may not always be best. Get in touch with the experienced sewer professionals at Mister Sewer for all your Pittsburgh sewer repair and plumbing needs. Learn more about what Mister Sewer's professional plumbing services can do for you by visiting
mistersewer.com
.