Local Endodontist Uses Surgical Operating Microscope with Camera for Patient Education During Root Canal Therapy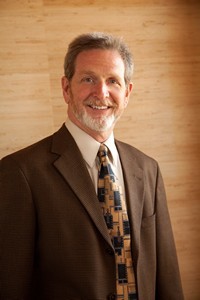 June 8, 2015 - Fort Worth, TX
– Ray Gillespie, DDS, MS and owner of Trinity Endodontics, demonstrates exactly what happens during a root canal by allowing patients to watch their procedures via a surgical operating microscope with an attached camera.
At Trinity Endodontics, Dr. Ray Gillespie helps patients keep their own natural teeth with root canal therapy to treat tooth infections and abscesses. But root canals can be intimidating for anyone, especially if you're unsure of what happens during the procedure.
Dr. Gillespie understands that most patients don't necessarily know what happens during a root canal, however, which is why the microscope and camera prove to be so beneficial in educating patients in his community about root canal therapy, and alleviating anxiety by showing patients exactly what he's doing during the procedure.
All root canal treatments performed at Dr. Gillespie's office – from a standard root canal, to re-treatment for re-infected root canals – are completed with the help of the surgical operating microscope and camera. The surgical microscope allows Dr. Gillespie to see small details on teeth to provide precise, targeted treatment, while the camera shows patients the steps that Dr. Gillespie is taking to improve their oral health.
Dr. Gillespie states that his patients are often surprised to learn how comfortable root canals can be, and that they enjoy being able to watch their own treatment via the surgical camera. Dr. Gillespie's Fort Worth endodontic office helps patients save their own natural teeth through treatments that include:
Standard root canal therapy
Root canal surgery (root amputation)
Re-treatment for unsuccessful root canals
For more information about root canals, or the technology that Dr. Gillespie uses during treatment, visit the website at trinityendodontics.com.
About Ray C. Gillespie, DDS, MS
Dr. Gillespie received his undergraduate degree from the University of Texas at Austin and went on to earn his Doctorate of Dental Surgery at the University of Texas Dental Branch at Houston. He completed a one year endodontic fellowship at the Naval Dental Center in San Diego, as well as a two year endodontic residency at Northwestern University Dental School in Chicago. Dr. Gillespie has had his practice in the Southwest Fort Worth community for over 15 years. He is a member of the American Association of Endodontists, American Dental Association, Lone Star Study Club, and was President of the Rotary Club of Fort Worth Southwest from 2009-2010.
Email Trinity Endodontics