Sherman Bridge is changing the real estate investment game, again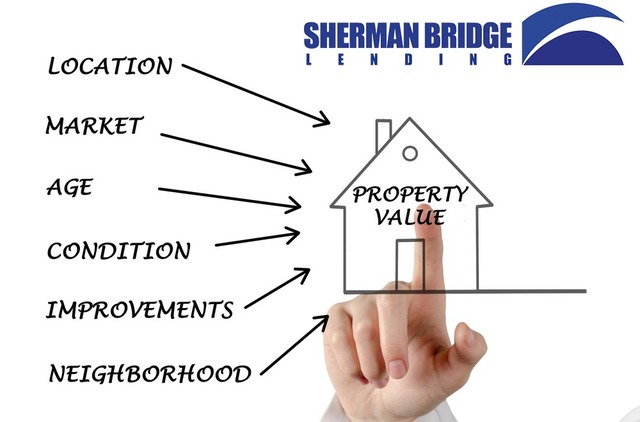 June 3, 2015 -
Sherman Bridge Lending
has developed a revolutionary new loan program for real estate investors that will change the investment game forever. Backed by an arsenal of Wall Street leadership, Sherman Bridge will be expanding this loan offering beyond Texas and into California and Georgia this year.
The loan product was built for real estate investors looking to flip or rent a distressed property. With this new offering, investors will be able to finance up to 85% of the project cost, with rates in the single digits. All rehab and repair costs are escrowed at closing to be drawn out as the investment project progresses. Because of the growing partnerships with Sherman Bridge, the expansion is set to move rapidly throughout the United States, aiding an ever growing and booming real estate market.
Sherman Bridge is also looking for additional partners to aid in the expansion. Partners include brokers and affiliates that can facilitate the online loan portal to their customer base and are paid up to a 3% origination fee.
Neil Merritt, Chief Lending Officer and Wholesale Division Manager at Sherman Bridge invites brokers to join this never before seen program. "This new product and program is a game-changer in the investment property lending space. Finally, there is a dependable product offering the benefits of bank financing terms with the transactional ease of hard money loans for the real estate investor on a national scale. Low rates, fees and high leverage have never been easier to access to flip properties or build a rental portfolio through a wholesale lending channel."
If you are a broker or affiliate that is interested in becoming a partner for this revolutionary new program, please contact Neil directly by email at
neil.merritt@shermanbridge.com
or call 972-573-1225.
Sherman Bridge Lending is a
hard money mortgage lender
, based in Irving, Texas, which focuses on real estate investors dealing in single family, residential homes. Sherman Bridge management team brings a high degree of ground-floor experience in the investment residential real estate market. This hands-on background has pioneered the development of a new and essential loan product for real estate investors that blends the security of a 30-year loan term with low rates and additional financing for property repairs. Investors no longer need to choose between a bank and a hard money lender to fund their deals, the Sherman Bridge loan allows for the best of both worlds. The benefits are low rates and high loan-to-value ratios. Clearly it works well for borrowers; Sherman Bridge Lending maintains one of the lowest loan default ratios in the industry.
Email Sherman Bridge Lending
Attachments