Give Your Office a Makeover with Help from Allied Business Network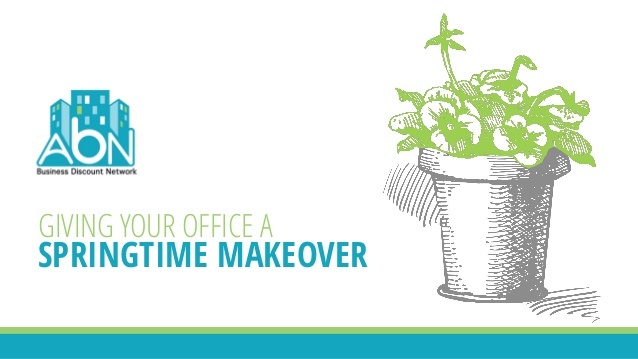 June 5, 2015 - According to several recent studies, full-time employees spend almost a third of their waking hours in their work environment. Make sure the environment you spend your time in is giving you a positive mental state with help from the team at Allied Business Network.
The workspace ultimately affects our mood and productivity throughout the day. While a closed, dimly lit space may not be suitable for creativity, the opposite could be said for a cleaner, better lit space. Sometimes, all it takes is the smallest change to help improve your mood and help you focus in the workplace.
One of the primary motivators to a more productive work environment is using open space as an ally. Nowadays, many businesses are swapping out the cubicle in favor of a more open floor plan, encouraging their employees to interact with each other and give a whole new perspective on the standard office environment.
For employees who are looking to escape that midday downtime, adding a bit of nature to your desk can help you stay focused while giving a fresh new look to the workspace. Small, desktop plants can help add a breath of fresh air to the office, as well as lower your stress levels and help you maintain focus.
If you're looking to brighten up your workday, try turning down the lights. Studies have shown that many employees perform better and maintain their focus more with natural lighting sources than the office cliché overhead fluorescent lights. Try varying the lighting throughout the workplace to help create a new mood and atmosphere for each space, or even try adding larger than life windows to help add a sense of relaxation to the office.
Another tip from the experts at ABN is to add more rounded features throughout the office. By reducing the amount of sharp corners and edges throughout the office, studies have shown that employees are much more likely to stay positive all throughout the day.
If you're looking to give your office a makeover and build your company's efficiency, check out some of the latest office supplies that are making waves in the workspace by visiting
http://www.abnsave.com/giving-office-makeover-slideshow/
.
Transform your office space without breaking the bank by using the office supply discounts and coupon codes from Allied Business Network. With your free membership at ABN, you can save up to 85% on some of the hottest office supplies to help spice up your surroundings. Take advantage of all the discounts and coupon codes ABN has to offer and sign up for your free membership today by visiting
www.abnsave.com
.
Email Allied Business Network