Pleasantville Periodontist Helps Patients Get Care for Failing Dental Implants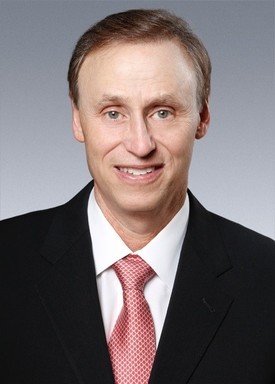 June 10, 2015 - Pleasantville, NJ
– Dr. Kenneth Legunn offers treatment for unsuccessful implants to help patients with missing teeth get more durable restorations.
Dental implants replace teeth that have been knocked-out in accidents, or needed to be extracted as the result of tooth decay. Implants are intended to be strong, but require accurate treatment planning and precise placement in order to function as indicated. For patients who received dental implants that were not properly placed and are now failing, Dr. Kenneth Legunn, owner of a local periodontal office, provides re-treatment options.
A failing implant can become loose and cause pain and inflammation, which is why correcting these oral health issues is important. Dr. Legunn helps patients in his community preserve their oral health by treating and correcting failed dental implants.
Dr. Legunn is able to complete the oral surgery portion of implant placement without sending patients to a specialist. Patients can get problematic implants replaced properly, without the need to visit an additional dental office.
If an implant has failed due to poor bone quality, or other factors not related to angle or location of placement, Dr. Legunn is able to build-up higher bone quality with bone grafts and other pre-treatments. As a periodontist, Dr. Legunn can also help patients manage gum disease symptoms, in the event that soft tissue health has impeded the healing process.
Dr. Legunn has been placing implants for 22 years and performs the following implant services:
Single tooth replacement
Implant-supported bridges
Implant anchors for full dentures
For more information about re-treatment for failing implants, or implant dentistry, visit Dr. Legunn's website at pleasantvilleperio.com
About Kenneth Legunn, DMD
Dr. Legunn received his DMD degree from Fairleigh Dickinson University in 1981. He completed his general dental residency at the Veterans Administration Medical Center in Northport, NY in association with Long Island Jewish Medical Center. He is a former clinical assistant instructor at the school of Dental Medicine at Stony Brook. Dr. Legunn received his Certificate in Periodontology from Columbia University in 1984.
He is a member of several professional organizations, including the American Academy of Periodontology, American Dental Association, NY State Dental Society, Ninth District Dental Society, Putnam County Study Group, and was previously the President of the Northern Westchester Study Club.
Email Kenneth Legunn, DMD