Emerging Lacrosse Retailer Engages the Securities Compliance Group for Regulation A+ Offering and Public Listing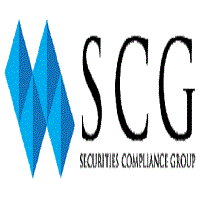 CHICAGO, ILLINOIS 9-June-2015 /prleap/ - Leading microcap securities law firm
Securities Compliance Group
announced today throught its founder
attorney Adam S. Tracy
that is has been engaged by Hurricane Lacrosse, Inc. with respec to an initial offering of the company's stock. The company, an emerging online retailer of lacrosse products, will seek to utilize the "
Regulation A+
" exemption of the
JOBS Act
recently passed upon the Securities and Exchange Commission. In connection with its inital offering of its common stock, Hurricane Lacrosse will likewise seek to become publicly traded on the
OTC Pink Sheets marketplace
.
"As securities attorney, we are thrilled with the traction that
Regulation A
appears to be getting in capital markets," stated Adam Tracy. "With the relaxed audit and reporting requirements, coupled with the ability to raise up to $50 million and still obtain a public listing, it is a true win-win for startups and other developmental stage issues," he continued. "We are honored that
Hurricane Lacrosse
has selected the Securities Compliance Group to navigate this process on their behalf."
The revised Regulation A provides for offerings in the aggregated amount of $50 million. Issuer's relying on the Regulation A exemption are obligated to make periodic financial reports not unlike Exchange Act issuers. Regulation A issuers prempt most "blue sky" state filings.
About the Securities Compliance Group, Ltd.
Securities Compliance Group, Ltd.
is a leading provider of corporate, corporate finance and securities legal services, compliance and consulting services to micro, small to mid-sized private and public entities, and cryptocurrency compliance. Our team is comprised of skilled, creative attorneys with a depth of experience in matters including registrations on Form 10, S-1 and S-8, reverse mergers, mergers and acquisitions, public company reporting including Form 10-K, proxy statements and solicitionats, DTC eligibility and chill removal and much more. The firm holds offices in both Chicago, IL and Beverly Hills, Ca.
You can follow us on
Twitter
,
Linkedin
,
Google +
and
Facebook
About Hurricane Lacrosse, Inc.
Hurricane Lacrosse is a Santa Monica, California based startup operating in online lacrosee equipment market. The company's website can be found at
http://www.2shoplax.com
Private Securities Litigation Reform Act Safe Harbor Statement
This report contains, in addition to historical information, statements by us with regard to our expectations as to financial results and other aspects of our business that involve risks and uncertainties and may constitute forward- looking statements within the meaning of Section 27A of the Securities Act of 1933 and Section 21E of the Securities Exchange Act of 1934.
Forward-looking statements are presented for illustrative purposes only and reflect our current expectations concerning future results and events. All statements other than statements of historical fact are "forward-looking statements" for purposes of federal and state securities laws, including, without limitation, any projections of earnings, revenues or other financial items; any statements of the plans, strategies and objectives of management for future operations; any statements concerning proposed new services or developments; any statements regarding future economic conditions or performance; any statements of belief; and any statements of assumptions underlying any of the foregoing.
Email Securities Compiance Group Ltd