Bowery Design Group Offer Custom Renovations To Help Make Your House Flip A Success One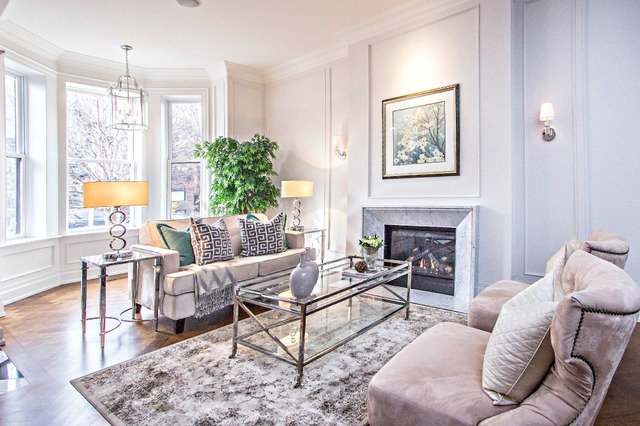 Toronto, ON June 10, 2015 – Bowery Design Group, a name synonymous with excellence in
custom built homes
, offers home renovations for those looking to cash in on the red hot Toronto real estate market. The Toronto real estate market continues to be on fire. In May 2015 alone, the average selling prices for all home types was up by an impressive 11 percent annually to $649,599, while sales were up a respectable 6.3 percent, according to TREB.
There continues to be a chronic shortage of new listings. There just isn't enough supply to keep up with demand, especially in the single family home segment. That's making bidding wars are commonplace across the city. If you're looking to flip your house, now is the perfect time.
Having the right home renovation is the key to increase property value for house flip. And Bowery Design Group is a name you can trust when you come to home renovation. Bowery Design recently did a major home renovation of a century house on Admiral Road in downtown Toronto. They also keep the history of the house intact, and transformed this property into the most spectacular house on the block.
Bowery Design Group started this project in November of 2013 and completed by September 2014. They did a complete gut, rear addition, third floor addition, and lowered the basement. The facade was the only preserved detail. The designer was going for an early century New York brownstone look. The purpose of the project was for flipping.
"What I really like about this renovation is our designer was going for an early century New York brownstone look and this allowed us to keep the original exterior façade while going for a more modern updated look inside. The exterior of the house still fits in with the traditional Annex neighborhood. I think that's important when doing a major renovation." Jeff Mowder said, the President of Bowery Design Group.
Bowery Design Group doesn't just take care of home renovations. They also take care of interior design. They help stage your house to sell for top dollar, so you'll get the best return on investment.
Custom kitchen design and renovations is also one of Jeff's specialties. Jeff also offers custom kitchen renovations through Leslieville Kitchens. No matter your budget, Leslieville Kitchens work with you to transform your house from average to above average.
Bowery Design Group
91 Silver Birch Avenue
Toronto, Ontario M4E 3L3
Canada
416-576-6529
Email Bowery Design Group