Ag Link Food Hub Connects Local Producers to Farm to Table Buyers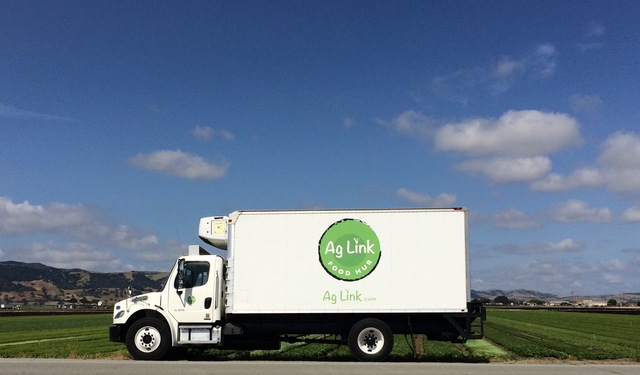 June 10, 2015 - Ballico, CA – This month a Merced County small business launches its Local Food Hub on a mission to increase access and awareness of locally produced products from the Valley. The first of its kind in this region, Ag Link Food Hub is aggregating and delivering ONLY local, source-identified products filling a necessary gap for local producers to get their unique products to market.
Other than through weekly farmers markets typically targeted at consumers; restaurants, hospitals and schools struggle to get local products onto their menus. This is a challenge that the Ag Link Food Hub has stepped up to conquer from Fresno to Sacramento.
With an emphasis on what is in-season, Ag Link has partnered with growers and packers of the best products the Valley has to offer and is providing pick-up and delivery service of these products directly to restaurants, food service and independent grocers and yes, possibly even home delivery.
Just a few products in their line up (in-season now) include a brand new Perfect Summer sweet pepper from Live Oak Farms of Le Grand; greens from Ratto Bros in Modesto; watermelons from George Perry & Sons of Manteca; and blueberries from Riverdance Farms in Livingston.
Benina Montes of Burroughs Family Farms, said "This is so needed, we are very excited about being a part of the Ag Link Food Hub to expand the local markets for our products."
Ag Link Food Hub has an online catalogue featuring more than 50 products already, well beyond just fruits and veggies. The online e-commerce site allows buyers to shop online and order from a variety of local sellers for delivery directly to their doorstep.
Businesses where products are delivered will receive an Ag Link Local Food Hub seal in the form of a sticker for their window, letting consumers know they are buying the best local ingredients and supporting local producers and the local economy.
The farm to table movement is making its way into the Valley, with more locally owned restaurants sprouting up, like Turlock's new Table 26.
"The engagement from local buyers has been amazing," said Jana Nairn, CEO of Ag Link, "Like their customers, they appreciate knowing where the food is coming from."
Those interested can follow Ag Link on Facebook, Twitter or Instagram to learn more about what local restaurants and markets are featuring these great local products.