Clayton Dentist Launches New and Interactive Website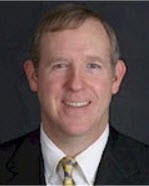 June 16, 2015 - Clayton, MO
- Gary Wiele, DDS has announced the recent launch of a new, patient-focused website for his holistic dental practice.
The website contains a variety of new patient-focused features, including educational videos and a section on how holistic dentistry encompasses bodily health as a whole. The new site was designed to help patients make better informed decisions about their health from a holistic standpoint. The website also utilizes extensive search engine optimization techniques to reach patients and local consumers who are searching for holistic dental options in Clayton, MO.
"We wanted to have a new website for a few reasons," Dr. Wiele said. "First, we want people to learn about us, what we offer, and holistic dentistry as a whole. Second, we want to offer as much information about wellness as possible. Finally, we wanted to make it easy for our patients to contact us, and we've done that through easy-to-use online forms."
Current and prospective patients now have access to information about providers, educational videos, before and after photos of dental procedures, and other informative content when they visit the website. The website also includes a page with a links page to informative resources and a frequently asked questions page addressing a number of dental topics.
"We don't just want to treat our patients," Dr. Wiele added. "We want to address the cause of concerns and educate patients on dental health as well as how the materials used in their mouths can affect the body's composition. That's why we included the resources and FAQ page; we hope our patients utilize them."
Dr. Wiele is a holistic dentist who focuses on the wellness of the mind, body, and spirit. Using natural, biocompatible materials, Dr. Wiele and his staff are able to provide dental care specific to the compatibility of each individual.
About Gary Wiele, DDS
Gary Wiele has over 30 years of experience in the field of dentistry. He attended the University Of Missouri- Kansas City where he earned his doctorate degree in 1983, and has been in private practice for more than 20 years. Dr. Wiele puts a focus not just on dental health, but on the overall health and wellbeing of his patients. One of the ways he does this is by using safe and biocompatible materials. For more information about Gary Wiele, DDS, please visit
www.structuralholisticdentist.com
.