Certified Public Accounting Firm Specializes in Financial Statement Audits of Employee Benefit Plans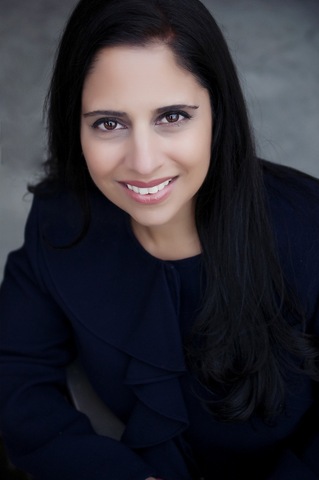 June 17, 2015 - Hauppauge, NY
– TMI CPA, P.C., is a local certified public accounting firm specializing in financial statement audits of employee benefit plans. A quality employee benefit plan audit, in accordance with Employee Retirement Income Security Action of 1974 (ERISA), will help protect the assets and financial integrity of an employee benefit plan and ensure that the necessary funds will be available to pay retirement, health, and other promised benefits to employees.
Employee benefit plan financial statement audits are required for plans with 100 or more participants, a provision enacted by ERISA to protect the interests of plan participants and beneficiaries, and to establish an effective mechanism to detect and deter abusive practices. While plan audits are often thought of as routine, they can be complicated. If things go wrong, the result can be serious tax liabilities, disqualified plans, disgruntled employees and personal fiduciary liability for the plan trustees.
Ms. Isbitsky, owner of TMI CPA, P.C., is a compliance specialist who provides financial statement audit services for employee benefit plans. Specialization in employee benefit plan audits has allowed Ms. Isbitsky to assist clients by sorting through complicated situations and creating effective correction strategies. With constant change in the rules and filing requirements, it is imperative companies choose an auditor who specializes in employee benefit plans. Our employee benefit plan audit practice is an industry/niche practice area, not just an ancillary service like many other firms provide.
Employee benefit plan services offered by TMI CPA, P.C. include:
Audits of defined contribution plans (401k, 403b, 457b, Employee Stock Ownership Plans).
Audits of defined benefit plans.
Audits of health and welfare plans.
Preparation or review of Form 5500 and related schedules.
Assistance with correction of non-compliance with DOL, ERISA and IRS rules and regulations.
Re-audits of rejected Form 5500 Annual Report due to predecessor auditor's non-compliance with the Department of Labor's auditor work paper request.
For more information on financial statement audits of employee benefit plans, visit TMI CPA, P.C.'s website at
www.tmicpaadvisor.com
.
About Tina Isbitsky, CPA, CGMA
Ms. Isbitsky is a certified public accountant and chartered global management accountant with a diverse experience in public accounting and private industry. Her services target a variety of industries and specializes in financial statement audits of employee benefit plans including 401(k), 403(b), 457(b), ESOP, defined benefit plans and health and welfare benefit plans.
Ms. Isbitsky is an ERISA employee benefit plan audit and compliance specialist servicing benefit plan sponsors in meeting DOL compliance, plan document compliance, fiduciary responsibilities, fee disclosures and reasonableness compliance, filing of Form 5500 and providing internal control recommendations to management. She is a member of the American Institute of Certified Public Accountants (AICPA), AICPA Employee Benefit Plan Audit Quality Center, New York State Society of Certified Public Accountants (NYSSCPA), and the Financial Women's Association. She is enrolled with the AICPA Peer Review Program adhering to quality audits.