Sizzling Summer Looks for 2015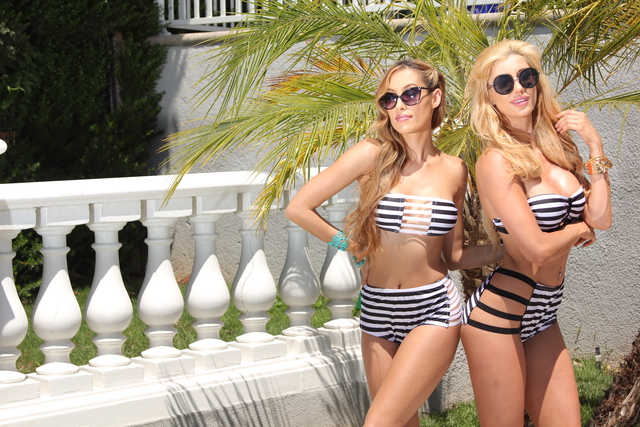 June 14, 2015 - Classes are ending and time is freeing up in the coming weeks of your always busy calendar. So while temperatures are rising, the prices are dropping at AMIClubwear.com! This calls for a complete overhaul of your wardrobe to sizzle and spice things up over your summer vacation. With a new and massive inventory of the season's hottest trends,
AMIClubwear
has slashed prices with most of the must-have pieces being sold at under $20. Whether you're relaxing at the beach, feeling the love at a friend's wedding, or partying the night away at a music festival, AMIClubwear's vast selection of on trend clothing and accessories are sure to have you covered. Not to mention, you'll be feelin' yourself, both inside and out.
A staple in any girl's closet should be the classic shirt dress. It suits many fashion styles and can be dressed both up and down, for day or night. It's perfect for warm weather, as you'll feel cool and comfy. Browse AMIClubwear's selection of
dresses
for the just-right shirt dress you need. You'll find plenty of denim shirt dresses featured as a stand-out summer trend.
AMIClubwear has also stocked an array of graphic palazzo pants, which are so on point for summer. The fantastical flared trousers add volume and fun to your look. Like the shirt dress, they're comfortable and allow for a summer breeze to glide across your skin. They pull you in at the waist and with a flattering hemline, palazzos are one of fashion's most forgiving pieces to have in your wardrobe.
Lastly, with Independence Day just around the corner, AMIClubwear has shelves stocked full of red, white and blue. This 4th of July, put your best patriotic foot forward and step out in bold stars and stripes. You don't have to take it so literally though. If you prefer not to plaster yourself with prints, find bright and unique pieces (vest, top, skirt) in either solid red, white, or blue. After you've picked a staple color, throw in dashes of the other two remaining colors through your accessories.
Speaking of accessories, AMIClubwear has also received a new shipment of stand-out summer shades. The bold colors, graphics and shapes of the sunglass collection will surely add some edge to your summer looks. Before you head out and enjoy the warmth of the sun's rays, make your way over to AMIClubwear.com to shop and save on the season's hottest trends!
AMIClubwear is an Inc. 500 E-commerce website, that specializes in women's clothing, shoes and swimwear. With over 7,000 different shoes in stock at all times, most of them sexy high-heels, it is easy to see why AMIClubwear is a leader in the women's footwear industry. AMIClubwear is more than just a website, it is a brand with over 500 custom shoes, 1,000 dresses and 2,000 swimsuits designed by CEO Yang Yang, exclusively for her customers.