Grand River Academy Helps Families Understand Life at Boarding School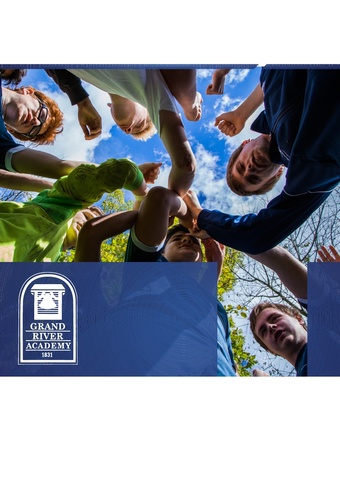 June 16, 2015 - While boarding schools have remained a long-standing tradition in American society, many students and their families are unsure of what to expect when they begin a boarding school education. Familiarize yourself with the lifestyle of a boarding school student with help from Grand River Academy.
Private boarding and day schools aim to provide students with an educational environment that is specifically tailored to help them succeed in academics and social affairs. Whether they are hanging around campus, hard at work in the classroom or relaxing in the dorms, boarding school students are surrounded by a rich learning community that works to promote their education.
At an all-boys boarding and day school like Grand River Academy, students have the opportunity to explore their interests across a wide range of academic courses and subjects in addition to the required curriculum. At the beginning of their education, each student is assigned an academic advisor who encourages them to pursue their interests while building a personal relationship to help guide them through their boarding school years.
Since many students live and learn on campus, Grand River Academy makes it a priority to ensure that each student is constantly learning and developing valuable life skills. When class time is finished for the day, every student at the school takes part in at least one extracurricular activity. Driven by student interest, these clubs and sports programs offer boys even more opportunity to learn valuable life lessons and grow into successful young men.
Another important element of any private boarding or day school is the dining hall. At Grand River Academy, with many students living on-campus anywhere from five to seven days a week, the dining hall offers three meals a day that are packed full of the nutrients your child needs to get through the day. It also provides nutritious snacks students can grab on the go.
Last, but certainly not least, is the idea of community. Grand River Academy is proud to provide students with a rich history of helping our students succeed. At Grand River Academy, we don't just aim to help our students succeed academically, we also aim to provide them with a close-knit community to help them transform into successful young men.
Discover more of just what life is like at an all-boys boarding school like Grand River Academy by downloading their white paper, available at
http://www.grandriver.org/school-life/blog/white-paper-life-at-grand-river-academy
.
Since 1831, Grand River Academy has provided countless students with the tools they need to get ahead and be successful in their lives. Discover what Grand River Academy can offer your son by visiting
www.grandriver.org
today.
Email Grand River Academy