Statewide Bariatrics of New Jersey Launches New Website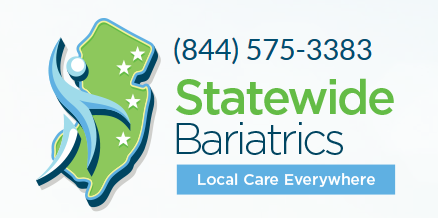 June 24, 2015 - The surgeons at Statewide Bariatric are pleased to announce the release of their new website. The site is part of a comprehensive marketing campaign designed to capture the attention of patients in New Jersey seeking professional weight loss surgery. With locations all throughout New Jersey, patients now have a thorough online resource for weight loss surgery information.
The site offers amazing interactive resources with information on the various types of bariatric procedures, including gastric bypass, gastric banding surgery and the gastric sleeve procedure. Prior to deciding whether or not you are an appropriate candidate for bariatric surgery, patients can utilize the BMI calculator to see where their ideal weight should be at. Those who may be a bit hesitant about having weight loss surgery can view patient stories and read testimonials from actual patients who underwent weight loss surgery at Statewide Bariatrics.
The clinics are run by a team of board certified surgeons backed by a friendly and knowledgeable front end staff. Information on available financing and payment options can be found on the site as well. Support groups are also available along with online educational videos and seminar information. Contact one of the courteous staff members of Statewide Bariatrics today to schedule your consultation.
More About Statewide Bariatrics
All of the doctors at Statewide Bariatrics are board certified surgeons specializing in bariatric and minimally invasive laparoscopic surgery. Many of them belong to various prestigious organizations including the American College of Surgeons, the Society of Laparoendoscopic Surgeons and the American Society for Metabolic and Bariatric Surgery. With locations in Manahawkin, Toms River, Holmdel, Montclair and Westwood, you are sure to find a surgeon whom you will be pleased with. Schedule a consultation online by visiting
www.statewidebariatric.com
today.
Email Statewide Bariatrics