Hahn Communications Shares Four Strategies for Senior Living Marketing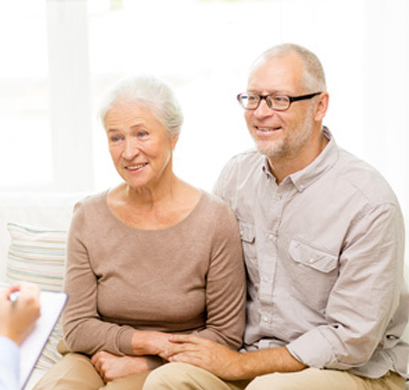 June 25, 2015 - With a growing number of senior living facilities in the US, it's important to have a
senior living marketing
strategy that makes your housing community stand out from the crowd. Donna Hahn, of Hahn Communications, is an expert on senior living marketing and public relations, and shares these four strategies to help boost awareness of your senior housing community:
1. Social Media for Senior Living Marketing
- There's no doubt that social media has changed the way we communicate with each other. Initially deemed as a fad for younger people, these days 50% of Facebook users are age 35-65 and the fastest-growing group on Facebook is 65 and older. As a senior housing community, that means you can target both seniors and adult children who may be assisting with the decision-making through social media.
2. Public Relations
- PR is an integral tool of senior living marketing. When consumers learn about products and services through TV, newspaper and other print articles, it's more impactful than paid advertising. An experienced senior living marketing firm will have strong relationships with local, regional and national news media and can introduce your services and community to those media.
3. Blogging
- Blogging for your senior living community is an integral party of your website experience and ranking. Blogging can help position you as an expert in your field and provide an arena where you can address concerns and fears families may have about senior living transitions in a deeper, yet more casual way. Blogging also helps create content that you can use in other ways, such as social media marketing or even PR if the story is strong enough.
4. Senior Housing Websites
- Your website should instill trust and reliability, and put seniors and their families considering a new housing option at ease. Your communication strategy at this point is critical and professional copywriting is a must. Being a sensitive subject for some, it's important to offer reassurance and convey the integrity of your community.
Bottom line, consider out-of-the-box solutions for your senior living marketing. Social media allows you to drill down deep into your target market and lets you feature different sets of messages to seniors and their children. If you need help with your senior living communications and marketing, please contact Donna Hahn with Hahn Communications at
donna@hahnmarketing.com
.
About Hahn Communications
Hahn Communications is a marketing and public relations agency specializing in senior housing marketing. With extensive experience with the full range of the senior living market, including: Continuing Care Retirement Communities (CCRCs), Independent Living, Assisted Living, Skilled Nursing, Active Adult Communities, and more, Hahn Communications provides an integrated senior marketing campaign including strategic messaging, social media marketing, public relations, crisis communicatins and online reputation management. For more information, please visit:
www.hahnmarketing.com.
Email Hahn Communications