AMIClubwear Expands Plus-Size Selection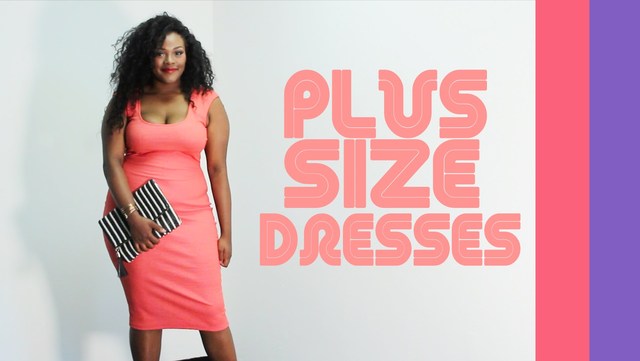 July 9, 2015 - It's a fact that Americans are becoming larger and our society is becoming more accepting of the reality. The average American woman now wears a size 14, which is where plus-size typically begins and runs to size 34. Fortunately, the beauty of being a plus-size woman is making its way into the spotlight, with the help of plus size supermodels, fashion lines, and bloggers.
AMIClubwear
strives to appeal to all women and has one of the largest growing selections of clothing for today's plus-size women; adding hundreds of the latest styles every week. They have a generous inventory of plus-size clothing and have introduced plus-size models to their brand, allowing shoppers to have a better idea of the look and fit of the clothing.
A major problem for women is finding cute and trendy plus-size clothing. Go into any big box retailer and you will see the selection is geared towards "smaller" women, refusing to realize that average women are present and what they really want is a style they can call their own. It's true, a cute dress in a size 2 may not flatter a woman's figure if it's made in a size 16, or vice versa.
Large retailers also struggle to make floor space available for this growing segment in women's fashion. Women come in all different shapes and sizes, and with limited space, stores can't possibly accommodate every woman across the spectrum. So, ladies have been turning to online retailers like AMIClubwear.com, which is striving to make adjustments for the everyday plus-size girl. Since E-commerce sites don't have the daunting task of accommodating their floor space for certain markets, they are able to keep large quantities of all different styles for all different women.
As women hit social media, they'll continue to follow more and more bloggers, models, and designers that represent their own physique. The models at AMIClubwear have noticed an increase in followers that are much more interactive, inquiring about how certain styles, fits, and fabrics can enhance (or hide) their curves! Lookout Barbie, Ashley Graham is coming for you!
AMIClubwear is an Inc. 500 E-commerce website, that specializes in women's clothing, shoes and swimwear. With over 7,000 different shoes in stock at all times, most of them sexy high-heels, it is easy to see why AMIClubwear is a leader in the women's footwear industry. AMIClubwear is more than just a website, it is a brand with over 500 custom shoes, 1,000 dresses and 2,000 swimsuits designed by CEO Yang Yang, exclusively for her customers. You can always shop our sister site
Pink Basis
to find more great styles by Y.Y.