Veatch Dental Consulting is breaking new ground in Customer Satisfaction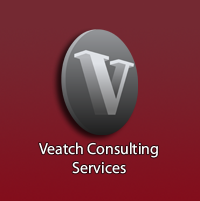 June 27, 2015 - Veatch Consulting Services is excited to announce their achievement in Customer Satisfaction. Since they first opened for business in April 2006, they have made it a priority to fully service the needs of their clients. Each and every year they have worked diligently in surpassing this goal. Veatch Dental Consulting is proud to say that they are off to a great start already for 2015.
A new feature recently added this year is the Customer Review site
veatchconsultingreviews.weebly.com
. At this site clients are able to share their individual success stories and experiences with the community. This site will also provide Veatch Consulting Services with ways to better serve their clientele and ensure that present and future dentists receive the best possible experience. Here are just a few examples of the great reviews Veatch Dental Consulting Services has been receiving.
"I knew I was ready to open my own dental practice, but I had no clue where to begin. So many questions…so many things they didn't teach us in dental school about running a business. That's where Matthew and Kelly from Veatch consulting came in. From the first meeting with Matt, I felt completely at ease. I felt confident that if I had any questions or concerns, throughout the process, that they would be there for me. They never let me down! Matthew originally worked with me to set everything in motion. Then, Kelly stepped in to handle all of the detailed work. They were both amazing! They were available to me anytime I needed them…and when you are opening a dental practice that feels like 24/7 most days. They went above and beyond to help me. Opening a practice can be very stressful. They took a lot of the stress off. They were constantly there with words of advice and encouragement. I couldn't recommend their services enough to anyone considering opening their own practice. I wouldn't be where I am today without them."
~ Tammie Thibodeaux, D.D.S. General Dentistry Summer Creek Dental
"My experience with Veatch Consulting has been a combination of discovery, fun, and excitement. The level of personal attention and knowledge I received from Matt Veatch and his consultants was second to none. I was able to confidently approach my start-up in a systematic fashion knowing I had surrounded myself with the best people I possibly could. During the process, and even now 6 months into it, I honestly feel that at any time I have someone to go to with experience for the advice and guidance I needed to put my mind at ease with such important life decisions.
If you are considering who to utilize for your start-up or transition I would fully recommend the services offered at Veatch Consulting. I have had the unique perspective of watching them in action and advance several of my friends' careers over the years and felt it would be "unwise" not to involve them in one of the biggest decisions I will make in practice. I am glad I made the decision to go to a pro and take my practice from a dream to a thriving fun environment that I actually call "work". Thanks Matt & the rest of Veatch Consulting for your help and friendship!" ~ Brent Rigby D.D.S., MS
Veatch Consulting specializes in opening new dental offices, dental startups, orthodontic practices, pediatric dental practices, endodontic dental practices, established practice management and dental marketing. For additional information, call today to schedule a free consultation over the phone or in person on all the services Veatch Consulting offers. For contact information please visit the website
http://www.veatchconsulting.com
Email Veatch Consulting Services