Hertz Furniture Announces 21st Century Learning Commons Grant Recipient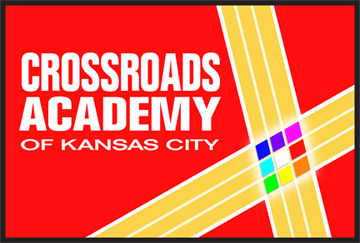 Crossroads Academy of Kansas City Awarded Hertz Furniture Grant
June 29, 2015 - Hertz Furniture, the leading national school and office furniture dealer, has announced the recipient of their 21st Century Learning Commons Grant. Crossroads Academy of Kansas City has been awarded a furnished learning commons valued at up to $50,000. The prize includes furniture, design, delivery and installation.
The grant was open to all US charter schools opening a new school in 2015 or 2016 whose state association participates with BuyQ (formerly known as Momentum Ventures). BuyQ helps charter schools reduce operational costs through group purchasing contracts for products and services. Applications for the grant were accepted from April 1 to May 16, 2015.
Launched in 2012 with an elementary school, Crossroads Academy prepares students to excel in high school by providing an academically rigorous K-8 education. Aiming to be the premier urban school serving Kansas City's youth, Crossroads Academy will open a middle school and STEAM (Science, Technology, Engineering, the Arts and Mathematics) facility in the fall of 2015, using their recent Hertz Furniture grant to furnish their new learning commons area. The interior design, installation, and management of the entire furniture project is being handled by
Hertz Furniture Project Solutions
.
"We are delighted to receive the Hertz Furniture Grant! This grant will allow us to furnish a 21st century commons area in our new building and advance our mission of creating a dynamic learning environment that stimulates the brain, engages the learner, and promotes collaboration and communication. We are honored and very thankful to have this opportunity," says Crossroads Academy co-founder Tysie McDowell-Ray.
"Congratulations, Crossroads Academy of Kansas City, for being our 2015 grant recipient," says Hertz Furniture President David Mocton. "We were especially impressed with your focus on 21st Century Learning, high academics, and community engagement. We are thrilled that so many deserving charter schools applied for the grant and will continue to work closely with charter schools to help them reach their goals."
About Hertz Furniture:
Hertz Furniture is a leading national furniture dealer, with a local sales force serving schools, businesses and religious institutions throughout the country; proud holders of some of the most sought-after furniture contracts in the US. Celebrating our 50th year in business, our team is comprised of experienced sales, design, customer service, logistics and installation experts. Our reputation is our best asset. We turn your vision into reality.