Direct Replacement PTAC Air Conditioners for American Standard, Carteret, Chromalox, and Chrysler Equipment Available Through HVAC Brain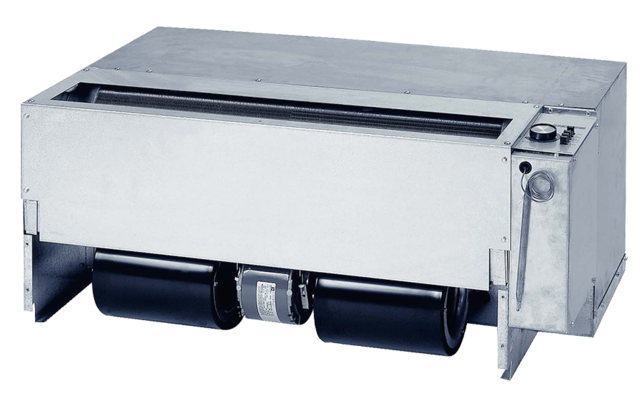 July 6, 2015 - HVAC Brain, Inc. (
www.hvacbrain.com
), retailer of HVAC/R equipment and replacement parts, carries a complete line of Islandaire PTAC air conditioners. Islandaire units directly replace models manufactured by
American Standard
,
Carteret
,
Chromalox
, and
Chrysler
.
Islandaire through the wall air conditioners are a direct replacement for PTAC units manufactured by leading brands, including American Standard, Carteret, Chromalox, and Chrysler. As the leading direct replacement PTAC manufacturer, Islandaire offers superior product quality for retrofit and new installation projects. Not only do Islandaire units meet the exact specifications of those they replace, but there are many accessories and product options available to perfectly suit the needs of any project.
HVAC Brain believes the Islandaire line of direct replacement PTAC units will be of great benefit to their customers, which include HVAC professionals and facility managers. Using this equipment, professionals will be able to cut time and expenses related to the remodeling which is often necessary to make a new unit fit the space. By choosing a direct replacement PTAC unit to replace a discontinued or malfunctioning model, contractors gain a unit that meets the same dimensions as the old unit, as well as the same functionality.
Select models of American Standard Carteret, Chromalox, and Chrysler equipment can be directly replaced by Islandaire EZ series units:
American Standard TW Series Type 41
American Standard Type 40 Remotaire
American Standard Type 45
Carteret Type 45
Chromalox Space Command
Chromalox CAM (2 Section)
Chrysler PTAC unit
For assistance determining the Islandaire EZ Series unit that directly replaces your American Standard, Carteret, Chromalox, or Chrysler PTAC unit and to view HVAC Brain's entire selection of direct replacement PTAC models, please visit
http://www.hvacbrain.com/Islandaire-s/4866.htm
.
Why shop at HVACbrain.com:
HVAC Brain, Inc. is a fast growing retailer of HVAC/R equipment and replacement parts. At HVACbrain.com, HVAC professionals and maintenance managers can find a wide variety of 'hand-picked' high quality HVAC products such as air conditioning units, actuators and valves, compressors, motors, and coils. With HVAC Brain's tight vendor relationships, customers can choose and order products without worrying about the quality of products HVAC Brain offers.
Contact Info: HVAC Brain, Inc. 9545 Midwest Avenue, Unit A - Cleveland, Ohio 44125, 216-663-4822,
info@hvacbrain.com
.