Ray Lowrey Joins MV Transportation, Inc. As Chief Technology Officer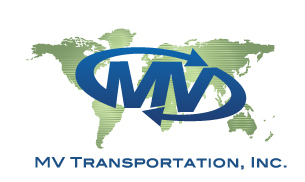 July 8, 2015 - MV Transportation, Inc. has named Ray Lowrey as Chief Technology Officer. Ray will be responsible for all product development, business system support and enterprise-wide technology infrastructure for the company.
"I am thrilled to have someone with the depth of Ray's experience and caliber of leadership join MV," said Brian Kibby, MV's Chief Executive Officer. "As MV drives forward in becoming a technology-enabled service provider, I am confident Ray will successfully lead these efforts."
An experienced technology executive, Ray has extensive management experience ranging from $3B decentralized organizations to start-up operations, with significant proficiency in acquisitions, product development and due diligence analysis.
"It's a rare opportunity to get a chance to join a company with the amazing legacy of MV as it looks to become the technology-enabled leader in the transportation services market," Ray said. "Brian has built an incredible team and I look forward to working with them to take the company to the next level. My goal is to ensure our customers and team members have the best set of systems and services possible."
Prior to joining MV, Ray was the chief information officer of McGraw-Hill Education and was responsible for leading all of the company's Enterprise Applications groups, operations, and infrastructure technology organization in support of all McGraw-Hill Education's businesses globally. In addition, he partnered with the Chief Digital Officer to drive digital innovation in product creation and delivery.
Ray also has served as Chief Technology Officer for both Archipelago Learning and Cengage Learning. Earlier in his career, Ray held senior technology positions at Thomson Learning Technology Services and at Gale, a Thomson reference and research publishing subsidiary.
Ray holds a bachelor's degree in computer science and an MBA from the University of Dayton.
About MV Transportation, Inc.
Headquartered in Dallas, MV Transportation, Inc. is the largest private provider of paratransit services and the largest privately-owned passenger transportation contracting firm based in the United States. The company employs more than 17,500 dedicated transit professionals in 146 locations around the world.