Net Orbit Unveils Free Cloud-Based Workplace Monitoring Software for Computer and Mobile Devices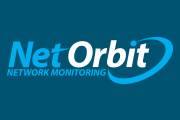 July 9, 2015 - Retina-X Studios, LLC announced today the release of Net Orbit v7.0 device monitoring and management software for companies. The free software allows employers to pinpoint unproductive employees in real time by visually monitoring desktops and mobile devices.
Research from Gallup states that 70% of workers in the USA are not engaged or actively disengaged at work. This directly contributes to lost revenue each year for companies. Net Orbit allows employers to discover which employees are wasting time on Windows or Mac computers. Employers can also track activities of company-issued mobile devices using the same system.
After installing the password-protected software onto workstations and mobile devices, Net Orbit connects with a cloud-based online control panel which the manager can access from any web browser. Inside the account the manager can simultaneously view the screen of every computer in real time. This birds-eye view gives managers the instant ability to see which employees are wasting time.
Other computer activities can be reviewed such as websites visited, applications launched and documents accessed. The system also monitors Android smartphones and tablets in the same manner. The control panel allows the manager to track GPS locations, view SMS messages, photos and other activities performed on company-issued devices.
In addition to monitoring activities, Net Orbit also blocks and filters activities on company computers and smartphones. Websites and applications can be blocked by domain or keyword. Alerts can be issued to the manager when blocked activity attempts have occurred.
Net Orbit enforces Acceptable Use Policies and gives employers the ability to gather evidence of harassment, poor performance or any other unauthorized activities which may occur within the company. To keep companies legally compliant, the program has a small icon which notifies workers they are being monitored on a company-provided computer or mobile device.
"We originally purchased this software to monitor our web support team, but now I think it should be installed on all of our workstations," explains Steven Covino, CFO for Covino Farms. "We suspected employees may be abusing company time, but now we will know for sure."
For deployment, the manager installs a small application to each computer and mobile device to be monitored. The manager then has the ability to view all of the monitored screens and devices at once, or individually. Companies can monitor up to three devices at no cost.
"Your company's productivity suffers when your employees are unsupervised," explains Craig Thompson, Director of Support for Retina-X Studios. "Your own workers could be wasting hours on the computer or in a company vehicle and you wouldn't know it. Net Orbit gives you the ability to know what they are doing on up to three devices at no charge."
Net Orbit is available now for computers running Windows 2000, XP, Vista, 7, 8 or 8.1. It is also compatible with Mac OS X v10.6 to v10.10.3. Android smartphones and tablets v2.1 and up are also supported. Companies can monitor up to three devices at no cost. Pricing for larger plans start at $34.00 per month and monitors up to 5 devices. Complete details are available at
http://www.net-orbit.com
.