Luxe Global Guide Expands to Provide Concierge Services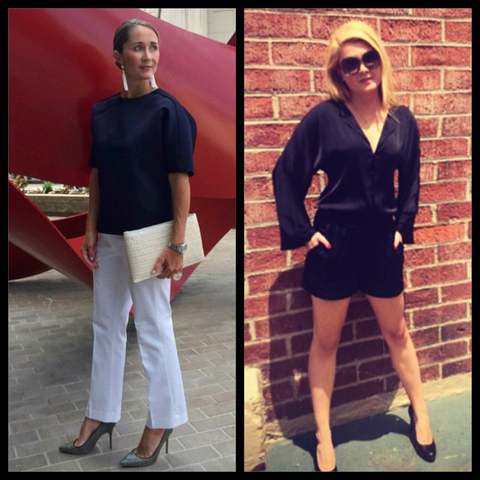 July 13, 2015 - Beverly Hills, CA
- Luxe Global Guide LLC, (LGG) a premier online magazine dedicated to the latest in fashion, art and luxury living, is expanding to offer exclusive concierge services. LGG will offer a variety of luxury lifestyle services from fashion styling, personal shopping, to social and travel itinerary scheduling, all designed to make a client's life easier and more luxurious. Located in Beverly Hills, California, LLG has first-hand access to an abundance of high end luxury brands and boutiques. The team is up to date with the latest trends, and has access to the chicest and most sought after brands, products, beauty services, restaurants and luxe lifestyle services that would ordinarily not be immediately accessible. By tailoring services to fit a client's needs and budget, LLG provides the client with a personalized experience without all the normal stress or preparation.
Client Meghan Thompson said, "Luxe Global Guide perfected my stay in Beverly Hills. From the personalized attention to my specific needs, from clothing to dining experiences, the Luxe girls made my trip memorable and stress free. They were the highlight of my stay."
Owners Tricia Crowley and Angelia Chirichigno state, "Since the launch of the LGG magazine in February 2015, we have gained a loyal reader base across North America, Europe, and Asia. After receiving an abundance of feedback from those readers, we felt this was the right next step in growing our business. We believe our skills and backgrounds, combined with the outstanding relationships we have created in Beverly Hills, and the greater Los Angeles area, will provide our clients with a first class experience. We are a unique company, due to the variety of services offered, and we are dedicated to providing those services at an exceptional level. Everything we do will be personalized to the individual client and experience."
To learn more, visit the company's website,
www.luxeglobalguide.com
.
About Luxe Global Guide
Luxe Global Guide is an online library of fashion, art, and all things dedicated to luxe living. They provide idiosyncratic editorials, featuring exquisite culture and aesthetics from around the world. Located in Beverly Hills, California, LGG has first-hand access to an abundance of luxury brands, bespoke boutiques, and A-List events. Luxe Global Guide is the "go to" online glossy for the chicest way to keep up with luxe living.
About the Owners
Angelia Chirichigno is a business executive and professional artist living in Beverly Hills, CA. She was formerly the Vice President of Business Development at SM&A, and is a Founding Partner at VUE Investments. In her art career, she has been represented by galleries across the United State, Europe, and Asia, including New York City, Los Angeles, Hamburg, and Seoul.
Tricia Crowley is also from Beverly Hills, CA, and is a curator of fine lifestyle, home, and fashion brands. Her background includes working as a stylist for the Escada, Ralph Lauren, and Tory Burch empires as well as experience as a personal assistant to celebrities and entrepreneurs alike.