17th St. Spectacular Set to Take Over Southside Once Again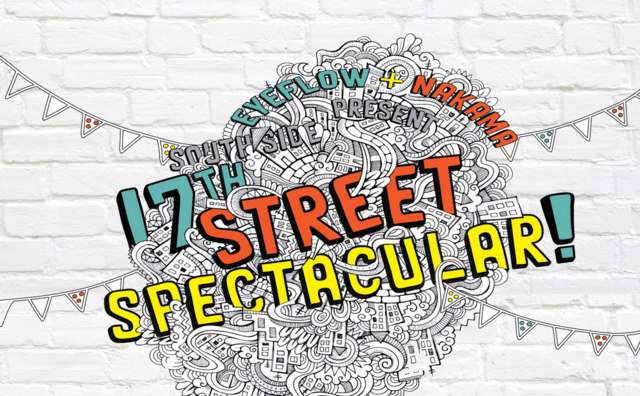 July 15, 2015 - On Sunday, August 2nd 2015, the 17th Street Spectacular is set to take over Pittsburgh's Southside once again to raise funds for a great cause. Recently named one of Pittsburgh's Fifty Finest, Eyeflow president and CEO Phil Laboon has teamed up with local hibachi bar & grill Nakama to host the outdoor event.
The event aligns with Laboon's efforts to raise funds and increase awareness for the fight against Cystic Fibrosis. In March, Laboon was recognized by the Western Pennsylvania Chapter of the Cystic Fibrosis Foundation as one of Pittsburgh's Top 25 Most Eligible Bachelors just half a year after being forced to call of his wedding.
Rather than sulking, Laboon quickly worked to make LemonAID out of his lemons, transforming his now canceled wedding reception into one of the most successful charity events in the city. Within no time at all Laboon's story went viral, capturing international headlines as donations from across the globe came pouring in to support local charity Surgicorps International.
Over the past several months, Laboon and the Nakama team have worked side-by-side in order to restore an important part of Southside history and resurrect the long lost 17th Street Spectacular. With months of planning and hard work involved, this year's fundraiser promises to be almost ten times the size compared to last year's LemonAID.
The outdoor carnival will take place outside Nakama's 17th street location, from 2-11 p.m., shutting down the block as vendors, bands, DJs, food trucks and local celebrities come together to fill the streets for the fight against Cystic Fibrosis. Throughout the afternoon and evening, attendees of the Spectacular will have a chance to mix and mingle with Pittsburgh's finest, participate in a silent auction and much more.
Admission to the event is available at three ticketing levels, with basic admission starting at $25 and VIP admission going for $100 per person. The VIP package will include guaranteed seating at Nakama's 'Celebrity' Dinner, as Mayor Bill Peduto and some of Pittsburgh's finest guest chef and bartend over the course of the evening. To keep up with the latest news and information about the event, visit
https://www.facebook.com/events/750002758460644/
.
100% of the proceeds are going directly toward helping the Cystic Fibrosis Foundation support vital research, medical and educational programs towards controlling and curing cystic fibrosis. Tickets can be purchased at
http://www.17thspectacular.com/
.
If you are unable to attend the event, but are still interested in donating to the Cystic Fibrosis Foundations, donations are currently being accepted at
https://finest.cff.org/phil-laboons-finest
.
Email Eyeflow Internet Marketing