Vonya Global, a Global Provider of Internal Audit Services, Gets Upgraded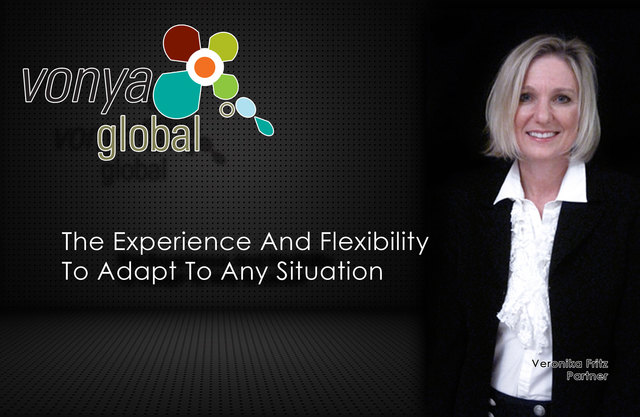 July 16, 2015 - Vonya Global, a leading global provider of Internal Audit, Governance, Risk, and Compliance consulting services, announced that it has launched a significant update to its website in order to provide improved content for its clients, visitors, and partner organizations (
http://www.vonyaglobal.com
).
Steven Randall, Managing Partner of Vonya Global, stated the following: "It is great to have a new, crisp look and feel to our website, but it is even better that the information is organized in a way that makes it easier for our clients and visitors to quickly get the information they need."
The new Vonya Global website offers a clean and modern design with easy-to-navigate functionality and a content rich experience. The site also includes enhanced contact forms for information requests and submitting resumes to the recruiting department.
There are multiple pages on the website that describe the various management consulting and advisory services provided by Vonya Global, with an emphasis placed on internal audit outsourcing and co-sourcing services. There is also a new section called "Insights" that provides thought leadership content and practical information on topics such as Internal Audit, Corporate Governance, Risk Management, Information and Cyber Security, and Fraud Risk Management.
With the launch of the updated website, Vonya Global reinforces its commitment to providing world-class service to its clients. The company achieves this by employing experienced consultants who have the flexibility to quickly adapt to any situation and providing the tools and techniques to consistently deliver.
ABOUT VONYA GLOBAL
Vonya Global is a consulting firm that provides a suite of services fundamental to supporting internal audit, corporate governance, risk management, and compliance activities. Through a variety of consulting engagements, the Vonya Global consulting team advises Executive Management and the Board of Directors on the effectiveness of risk management, internal control, compliance and corporate governance processes. The firm employs a systematic and disciplined approach to evaluate and improve the efficiency/effectiveness of operations (including safeguarding of assets), the reliability of financial and management reporting, the security and reliability of information systems and applications, the compliance with laws and regulations, and the fraud risk management process (including fraud prevention, detection, deterrence, and investigation).
For more information about the services provided by Vonya Global, please visit the company website or contact one of the firm's representatives. There is a better way, Vonya Global will show you.
Vonya Global LLC
150 N. Michigan Ave
Suite 2935
Chicago, IL 60601
http://www.vonyaglobal.com