the eitca group, inc., Recognized by Indianapolis Business Journal as 24th Fastest Growing Company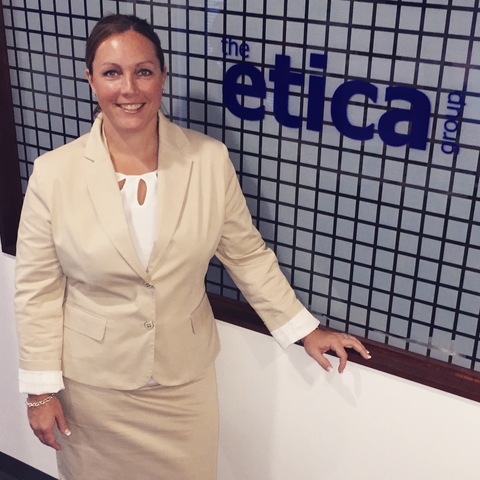 Indianapolis, IN (July 19, 2015) –
the etica group, inc
, the leading Indianapolis based certified women-business owned (WBE), professional architectural and engineering consulting firm today announced its appointment among the top twenty-five fastest growing companies in Indiana, according to the Indianapolis Business Journal.
"Being named the 24th fastest growing company is a testament to our employees and their amazing work," commented Jessica Nickloy chief executive officer. "We are committed to an ethical approach and ensure that our clients receive the best price, highest quality result and a foundational relationship with us. Our company name means ethics and we stand by that day in and day out."
Eligibility for the IBJ's Fastest Growing Companies List included:
Have revenue that increased each fiscal year
Have Revenue that exceeded $1 million in fiscal year 2012
Be a privately held company
Be founded before 2012
Be based in the Indianapolis area
The recurrent increase in revenue for etica has resulted in geographical and vertical market expansion. Additional service lines include building envelope consulting and construction observation services. In 2009, etica opened a second corporate office in New Haven, expanding its reach within the state of Indiana. Expansion of client services to outside states in 2015 includes Louisiana and Massachusetts. Continued future growth is expected.
Nickloy states, "Our clients will always be our top priority. We remain focused on our core values and mission to deliver quality while meeting the demands of our industry and clients. This honor is proof that what we are doing is right. I'm looking forward to our continued growth and what it will mean for our firm and additional future expansion."
To learn more about the etica group, inc., visit
www.eticagroup.com
.
To learn more about the IBJ's Fastest Growing Company list visit
www.ibj.com/fast25
About the etica group, inc
.
The etica group, inc., is a professional consulting firm that provides architectural, engineering, building envelope consulting and construction observation services. etica injects an unmatched integrity into a corporate business model that reflects 10 years of consistent growth and success. etica assists in the building of individualized, corporate visions. Functioning as a full service design firm to serve corporate, institutional, public sector and private sector clients. etica promotes sustainable design, an Indianapolis Chamber of Commerce Green Business member and has LEED project capabilities. The firm has chosen to be a niche marketer of rehab/renovation design services to expand the commitment to innovation and the sustainable reuse of existing facilities. etica's strategy is to add value to client projects and, in doing so, has earned a reputation for both quality and successful project delivery. etica has offices in Indianapolis and New Haven and is a certified women owned business enterprise (WBE). To learn more about etica, visit
www.eticagroup.com
or find them on
LinkedIN
.
Email the etica group, inc.