Direct Replacement PTAC Air Conditioners for ITT Nesbitt, Keeprite, LG, Slant-Fin, and Suburban Dynaline Models Available From HVAC Brain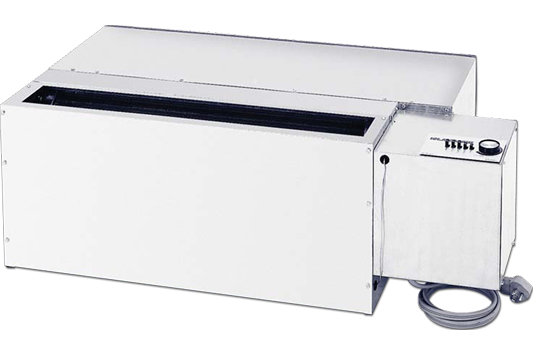 July 21, 2015 - HVAC Brain, Inc. (
www.hvacbrain.com
), retailer of HVAC/R equipment and replacement parts, carries Islandaire's EZ Series PTAC units. Models in Islandaire's EZ Series are a direct replacement for through the wall air conditioning equipment manufactured by
ITT Nesbitt
,
Keeprite
,
LG
,
Slant-Fin
, and
Suburban Dynaline
.
Islandaire is known as the leading manufacturer of direct replacement PTAC units. The EZ Series offers units that are made to the exact specifications of models produced by dozens of well-known brands. Islaindaire makes it easy to identify the proper direct replacement option for existing equipment, and offers a range of options and accessories to help you achieve the right fit.
By providing a direct replacement for existing units, Islandaire aims to help HVAC professionals and facility managers reduce time and costs associated with installation. Choose Islandaire direct replacement PTAC air conditioners to replace aging or malfunctioning equipment, or in new installation applications. By using a unit of the same dimensions and functionality to replace existing units, installers are able to forego expensive and time-consuming renovations.
Islandaire's EZ Series includes direct replacement PTAC air conditioners for the ITT Nesbitt, Keeprite, LG, Slant-Fin, and Suburban Dynaline models listed below:
ITT Nesbitt Challenger Series
ITT Nesbitt RoomMate Series
Keeprite Seasonall
Keeprite Climette
LG LP Series
Slant-Fin CC
Slant-Fin FM
Slant-Fin JK
Slant-Fin WC
Suburban Dynaline
To browse HVAC Brain's complete selection of Islandaire direct replacement PTAC units and find the appropriate direct replacement model for your ITT Nesbitt, Keeprite, LG, Slant-Fin, or Suburban Dynaline equipment, please visit
http://www.hvacbrain.com/Islandaire-s/4866.htm
.
Why shop at HVACbrain.com:
HVAC Brain, Inc. is a fast growing retailer of HVAC/R equipment and replacement parts. At HVACbrain.com, HVAC professionals and maintenance managers can find a wide variety of 'hand-picked' high quality HVAC products such as air conditioning units, actuators and valves, compressors, motors, and coils. With HVAC Brain's tight vendor relationships, customers can choose and order products without worrying about the quality of products HVAC Brain offers.
Contact Info: HVAC Brain, Inc. 9545 Midwest Avenue, Unit A - Cleveland, Ohio 44125, 216-663-4822,
info@hvacbrain.com
.