Vonya Global to host Private Company Chief Audit Executive Roundtable on Third Party Risk Management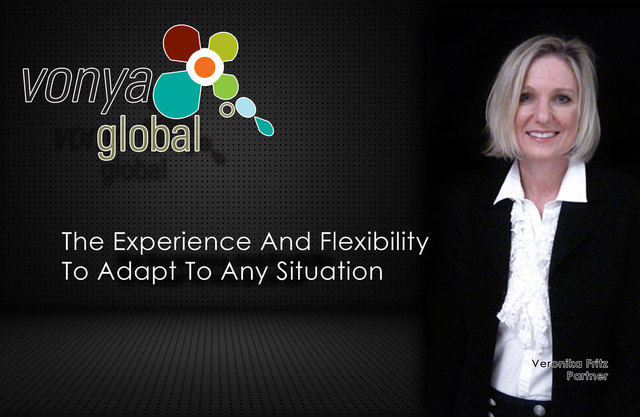 July 22, 2015 - Vonya Global, a leading global provider of Internal Audit, Governance, Risk, and Compliance services, announced that it will be hosting a private company Chief Audit Executive roundtable on third party risk management on August 5, 2015 in Chicago.
This event is a unique opportunity for Internal Audit leaders from private companies to assemble in one room to discuss issues and best practices in private companies. Many similar events are regularly held for leaders in public companies or targeted to general audiences. This event is one of the few targeting the leadership for private companies.
The primary topic will be Third Party Risk Management, featuring a presentation by one of the foremost experts on the topic. Third Party Risk Management is a critical function for corporations. The complexity of today's business means more relationships with external third parties, such as vendors, suppliers and agents outside the company. The use of third parties doesn't diminish the risk to the corporation; in fact it may increase the risk and thereby increase the responsibility of its board of directors and senior management to ensure that the activity is performed in a safe and sound manner and in compliance with applicable laws. In addition, these relationships present inherent reputational, compliance, and financial risks making third party due diligence and vendor risk management a must.
Following the presentation on Third Party Risk Management will be a facilitated discussion on the various risk, internal control, and management reporting characteristics within private companies.
The audience for this roundtable should be leaders of Internal Audit, plus IT Executives, and Financial Executives of privately held organizations. Admission is free but attendance will be limited. For more information please contact Vonya Global
http://www.vonyaglobal.com/Internal-Audit/CAE-Roundtable.html
.
ABOUT VONYA GLOBAL
Vonya Global is a consulting firm that provides a suite of services fundamental to supporting internal audit, corporate governance, risk management, and compliance activities. Through a variety of consulting engagements, the Vonya Global consulting team advises Executive Management and the Board of Directors on the effectiveness of risk management, internal control, compliance and corporate governance processes. The firm employs a systematic and disciplined approach to evaluate and improve the efficiency/effectiveness of operations (including safeguarding of assets), the reliability of financial and management reporting, the security and reliability of information systems and applications, the compliance with laws and regulations, and the fraud risk management process (including prevention, detection, deterrence, and investigation).
For more information about the services provided by Vonya Global, please visit the company website or contact one of the firm's representatives. There is a better way, Vonya Global will show you.
Vonya Global LLC
150 N. Michigan Ave
Suite 2935
Chicago, IL 60601
http://www.vonyaglobal.com