Rancho Cucamonga Dental Office Incorporates Digital Treatment Aids into Oral Health Care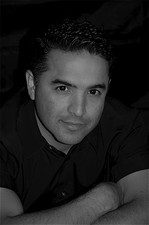 July 28, 2015 - Rancho Cucamonga, CA
– Smileneeds Dental, a cosmetic and family dental office, helps patients get access to comfortable care through the use of advanced dental technology.
Dr. Mariano Castro, owner of Smileneeds Dental in Rancho Cucamonga, believes that dental treatment should promote patient education and comfort, as well as ideal oral health. In support of this philosophy, Dr. Castro uses some of the newest technology in dental care, such as lasers for soft tissue therapy and teeth bleaching, and digital scans for oral cancer and detecting common dental problems.
With a dental laser, Dr. Castro can perform both non-surgical and surgical gum treatments with improved accuracy, while ensuring patient comfort and encouraging quicker healing times. Unlike traditional dental tools, a laser can perform gum surgeries while also cauterizing and sealing tissue. Laser periodontal surgery therefore does not require the use of stiches, reduces bleeding during the procedure, and allows tissues to recover more quickly.
Dr. Castro states, "Patients with advanced gum disease often avoid treatment, because the idea of periodontal surgery is intimidating. Dental lasers make the process far more comfortable and accessible for patients. We hope that, with the use of this technology, more patients in our community are encouraged to seek the treatment they need to preserve the health of their teeth and gums."
In addition to the dental laser, Smileneeds Dental incorporates digital oral cancer screenings and X-rays into their patient exams. These tools allow Dr. Castro and his team to spot health problems in their early stages and to recommend less-invasive care that protects oral health. Digital X-rays produce clearer pictures of oral health structures than film X-rays, and do not require that patients use bite-wings to have pictures taken.
"Our dental technology helps our patients get access to care that is quick, efficient, can help us offer preventive treatments before small problems progress into big ones," Dr. Castro adds. "We encourage our community to seek dental care early and not to be afraid to call our office for treatment. Our state-of-the-art procedures are designed with our patients' comfort and health in mind."
For more information about Smileneeds dental, visit the website at
http://smileneeds.com
.
About Mariano Castro, DDS
Dr. Castro graduated from the University of San Carlos and has been practicing dentistry for over 20 years. He has kept up on the latest technology in dental care by taking many hours of continuing education courses so that his patients receive comprehensive and advanced treatment in his office. He is committed to excellence in delivering the highest quality care available. Dr. Castro is a member of the American Dental Society, the California Dental Society, and the Tri-County Dental Society.