Cynthiana Dentist Attends Chicago Dental Society's 150th Midwinter Meeting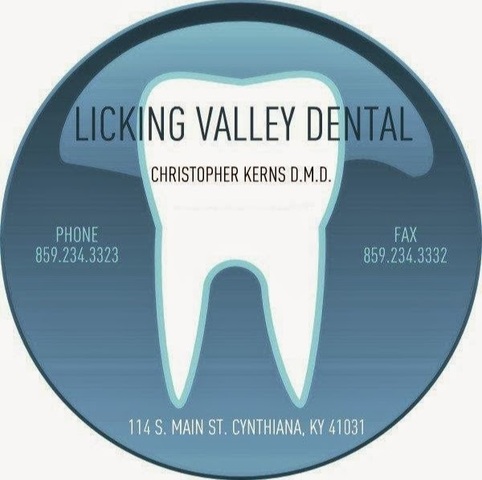 July 29, 2015 - Cynthiana, KY
- Licking Valley Dental is proud to announce the participation of Dr. Christopher Kerns at the Chicago Dental Society's 150th Annual Midwinter Meeting this past February.
Founded in 1864, the Chicago Dental Society is dedicated to encouraging the advancement of public health and representing the interests of member dentists in providing exceptional oral care. In hosting regional meetings, as well as the annual Midwinter meeting, the Chicago Dental Society provides participating dentists with the opportunity to network and learn the latest technologies and techniques in the field.
This past year's meeting saw participation from over 12,500 dental professionals from all over the world, including Dr. Christopher Kerns of Licking Valley Dental. Courses ranged from discussing modern advancements in oral cancer detection and caries prevention, to improving dental team cohesiveness. Hosted in the McCormick Place Convention Center over the course of two days, the meeting also featured 7,600 exhibitors from the dental industry to demonstrate state-of-the-art dental equipment.
The Chicago Dental Society's Annual Midwinter Meeting provides dentists with the unique opportunity to invest in continuing education. Dentists can include the techniques learned at the conference into their routine procedures, thereby providing patients with modern dental treatment.
In addition to regularly attending the Chicago Dental Society's Midwinter Meeting, Dr. Kerns also participated in the 103rd Thomas P. Hinman Dental Meeting, hosted in Atlanta, GA. During this conference, over 21,000 attendees participated in courses and seminars focused on creating a foundation for the future of dentistry.
About Christopher Kerns, DMD and Licking Valley Dental
Dr. Christopher Kerns graduated from the College of Dentistry at the University of Kentucky, following the completion of his undergraduate degree at Morehead State University. As an active member of the American Dental Association, the Academy of General Dentistry, the Kentucky Dental Association, the Bluegrass Dental Society, the Academy of Laser Dentistry, and the American Academy of Facial Esthetics, Dr. Kerns is dedicated to continuous education and the incorporation of new technologies into his procedures.
For more information about Licking Valley Dental, visit the website at
lickingvalleydental.com
.
Email Licking Valley Dental