Migrant & Seasonal Farmworker Students To Share Their DC Summer Intern Experiences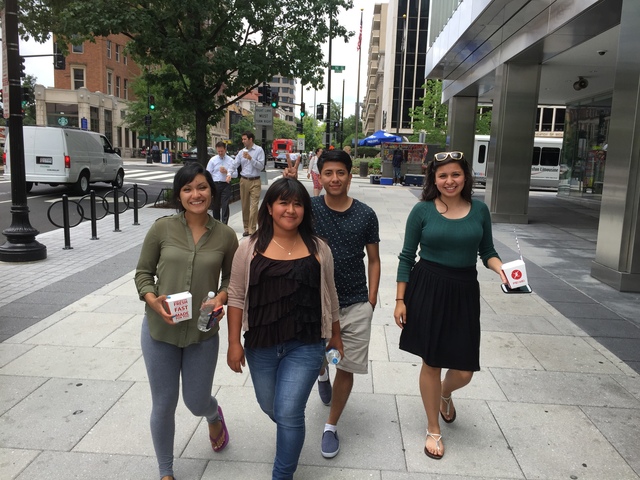 NMSHSA Celebrates 2015 Migrant & Seasonal Farmworker Student Interns with Reception Featuring Director of Head Start
Washington, DC, July 27, 2015 – The National Migrant & Seasonal Head Start Association (NMSHSA) will host a reception sponsored by Microsoft Innovation and Policy Center (
https://www.microsoft.com/about/companyinformation/usaoffices/midatlantic/en/us/washingtondcipc.aspx
) to honor the 2015 Summer Internship Class. The reception, which will also feature remarks from Dr. Blanca Enriquez, Director of the Office of Head Start, U.S. Department of Health & Human Services, will be held at 5:45 pm on Tuesday, July 28, 2015 at the Microsoft Innovation & Policy Center, 901 K Street, NW – 11th Fl., Washington, DC 20001.
NMSHSA recognizes that college students who are also migrant/seasonal farmworkers face many unique challenges. The purpose of the NMSHSA Summer Internship Program is to identify academically outstanding and deserving students and provide them with a unique opportunity to experience policymaking in Washington, network with government and non-profit professionals, and ultimately, raise their ambitions to help them make the transition from migrant agricultural life to that of a professional.
"The summer intern program gives our students the opportunity to explore new possible futures, and it helps build their confidence by showing what they are capable of accomplishing," said Cleo Rodriguez, Jr., Executive Director of NMSHSA.
The 2015 Summer Interns, who will all share their experiences and lessons learned during their internships, include: