ORION: The eCommerce Platform that Increases Revenue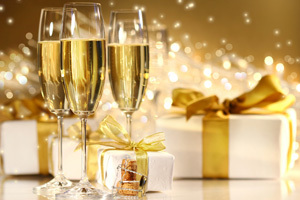 August 11, 2015 - For years, our
ORION
suite of products (Amenities, Online Ordering, Location-Based) has been the #1 eCommerce platform used by hotels all over the world to connect customers with services. With ORION, hotels can offer enhanced services and superior customer engagement while tracking, analyzing, and managing revenue.
Check out these interesting facts about the ORION suite of products. For starters, over 1 million dollars in Amenity orders were processed in the first half of 2015. Also, the average Amenity orders through ORION are typically over $100, and over $200,000 in Room Service orders are processed every month. Much of that ordering takes place through direct POS integrations. And here's an interesting tidbit of information: most Room Service orders take place between Tuesday and Thursday, which is likely due to mid-week business travelers.
Fun (and scary) factoid: If your hotel isn't selling a champagne amenity and/or a gift card amenity, it's a given that your hotel is losing thousands upon thousands of dollars a month in potential revenue, because those items are top sellers. So don't lose out! Check out what ORION can do for your hotel today.