Local Plastic Surgeon Returns from Treating Children in Ecuador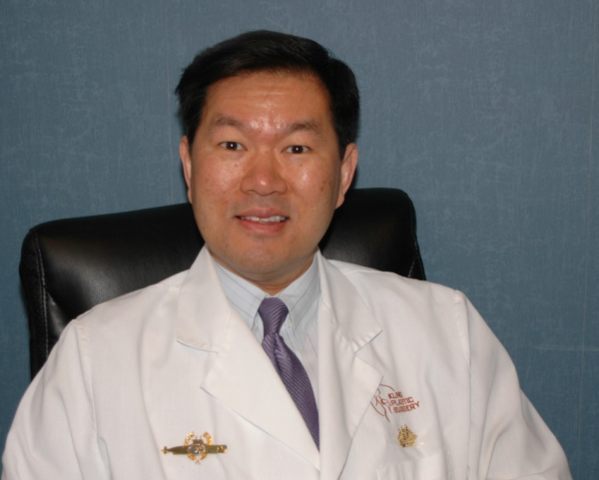 August 4, 2015 - Chevy Chase, MD
– Dr. David Kung, plastic surgeon, recently visited the province of Puyo in the Andes Mountains to treat young patients who have congenital deformities.
As a plastic surgeon, Dr. David Kung, of Kung Plastic Surgery in Chevy Chase, MD, is experienced at performing reconstructive surgery to correct instances of birth defects or injury. Dr. Kung's reconstructive procedures include treatment for cleft lip and palate, as well as jaw surgery to correct misalignment of jaw arches. In April of 2015, Dr. Kung and many other medical professionals – including anesthesiologists and additional surgeons – visited the Andes Mountains in Ecuador to administer surgical care to patients in remote areas who were born with defects that affected their lips and palate.
Dr. Kung states, "We were able to provide care for over 50 patients during our visit to Ecuador this year. This opportunity allowed us to greatly improve the lives of children who were born with cleft lips and palates. Without surgical repair, these medical issues can present serious problems as the patient grows older. We were able to restore both aesthetic and function of affected areas for children in-need."
Cleft lip and palate occur when the development of the upper lip or roof of the mouth is not properly completed. Children with these deformities will find it difficult to speak properly or do simple things like bite and chew. Reconstructive surgery is vital in helping children with these issues achieve normal oral function into their adult lives.
Dr. Kung and the other professionals on the trip stayed in the region for a total of 10 days, performing various reconstructive surgeries during their time there. Dr. Kung plans to make a return trip to the area later this year to offer even more care to children who require surgical treatment.
For more information on reconstructive plastic surgery, and Dr. Kung's outreach efforts, visit the website at kungplasticsurgery.com.
About David Kung, MD
Dr. David Kung is a multiple board-certified plastic, reconstructive, and maxillofacial surgeon. He holds doctorates with honors from both Harvard Medical School and Columbia University, and has completed residencies with distinction at the Massachusetts General Hospital, as well as the University of North Carolina/Duke University Medical Center. Dr. Kung is a leading provider of cosmetic plastic surgery, and is at the forefront of several exciting new techniques. He has written articles on cosmetic eyelid incisions, the correction of rare congenital facial deformities, as well as a book titled A New Face - The Art of Facial Enhancement. His expertise in reconstructive surgery - especially facial trauma - has led many athletes to his practice, including Olympic athletes and members of the Washington Redskins.
Email Kung Plastic Surgery