Mr. John Outlines the Top Sanitation Facts Construction Site Managers Should Know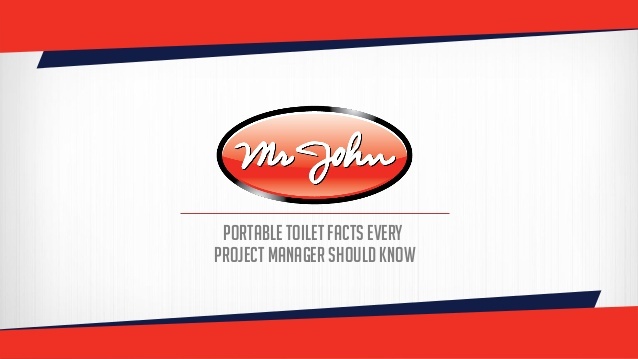 August 4, 2015 - Construction managers have a lot on their plate. From arranging for the proper permits to mapping out the worksite, efficiency on the job doesn't come without its obstacles. With so much to do before the job begins, many project managers are left feeling overwhelmed with setting up their site. Take away some of the stresses of site management with help from the construction site sanitation experts at Mr. John.
While there is virtually no end to the details that need to be accommodated for on the worksite, it's not unlikely that toilets, sinks and other sanitation services get brushed off to the back burner. However, having a proper sanitation plan in place may be exactly what you need.
Start making your plan today by reaching out to your local temporary sanitation service supplier. An experienced company will help ensure that all of your work zone's sanitation and cleanliness needs are met according to OSHA regulations and standards.
What many project managers don't realize is just how much effective sanitation planning can be in terms of their site's productivity. There's no questioning that time is money when it comes to your construction project, and placing portable restroom trailers or toilet rental units nearby gives your crew the ability to stay focused on the task at hand rather than rushing to the restroom when duty calls.
Another little-known advantage of effective sanitation services is the importance of a clean and sanitary worksite. Working with your hands all day is likely to bring you into close contact with a lot of debris, dirt, grime as well as your co-workers. While it may not seem so harmful, construction sites can often be littered with germs and bacteria. That being said, having plenty of handwashing stations with an alcohol-based hand sanitizer can help minimize your risk of illness spreading throughout the worksite.
Working alongside an experienced toilet rental company is the best way to keep up with on-the-job cleanliness and sanitation. Start creating your construction site sanitation plan today by visiting
http://mrjohnpit.com/portable-toilet-facts-every-project-manager-know-slideshow/
.
Give your construction site a quick boost with help from the portable sanitation experts at Mr. John. Since 1964, the Mr. John team has been supplying construction sites and work zones all across Western Pennsylvania with everything they need to boost productivity and build their bottom line. Start on your way to better construction site sanitation by visiting
mrjohnpit.com
.