GreenRope and E-HAWK Partner Up to Protect Users From Fraudulent Signups and Fake Leads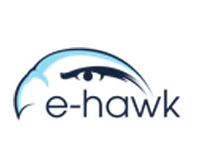 SAN DIEGO, CALIFORNIA – August 6, 2015 –
GreenRope, a leading CRM and marketing automation platform, recently partnered with E-HAWK to help identify bots, spammers, fraudsters and high-risk users before they do any damage. This partnership keeps a business's online efforts safe from being compromised.
"With so many virtual threats these days, it is extremely important to protect your business from hackers and any other fraudulent online activity," says Marketing Director, Alessandra Ceresa.
E-HAWK is a cloud-based platform that performs thousands of risk checks in real-time using big data and advanced analytics, providing insight into who or what is lurking around your website. Any business with a signup form has no doubt seen fraudulent signups or bots come through, and it is E-HAWK's mission to research and notify businesses of these fraudulent activities.
E-HAWK analyzes each signup or login for risk issues, returning a risk score and specific details of risk. When the risk engine uncovers positive attributes, such as a clean IP, positive points are awarded. When high-risk activities are uncovered, such as creating multiple fraudulent accounts, disposable email addresses, fraud, etc, negative points are earned. The more negative score, the higher the risk.
"We are pleased to partner with GreenRope and integrate into their CRM platform," says Peter Cholnoky, E-HAWK CEO. "Streamlining the onboarding approval process by scoring new leads and users for risk can help organizations grow their businesses while limiting risk."
Businesses can use the E-HAWK scores to detect and prevent fraudulent users. E-HAWK detects and combats:
Fake registrations, signups, and leads
Account hijacking
Cyber criminals, phishers, bots, spammers, fraudsters
High-risk profiles
All GreenRope users automatically have access to E-HAWK's services.
"We want all of our users to feel safe and secure as they generate leads and engage in more online sales and marketing," explains Alessandra. "E-HAWK is a tool that all businesses should be using to ensure a clean list and to avoid any fraudulent and destructive activities."
About GreenRope
Lars Helgeson, who saw the need to make running a small to mid-sized business easier and more efficient, founded GreenRope. GreenRope's mission is to resolve the challenges of managing business operations by providing cloud-based integrated software that is effective, affordable, and user friendly. GreenRope streamlines key operations, including e-commerce and accounting, CRM, email marketing, mobile marketing, calendaring, websites, social media and more, into one easy-to-use platform. By using GreenRope, companies can reduce their marketing and CRM software expenses by an estimated 80%. GreenRope's affordable pricing plans start as low as $149/month. Visit
www.greenrope.com
for more information.
About e-Hawk
E-HAWK provides quality, actionable cyber intelligence to help combat fraudulent registrations, transactions, and account hijacking. The online vetting solution leverages big data, machine learning, pattern recognition, advanced analytics, and community sharing to combat online fraudsters. Launched in 2012, the service is on track to process 100 million user vets annually. For more information, visit
www.e-hawk.net