MyMalls Launches the fastest delivery Website for the Caribbean & Latin America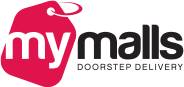 Toine Rodenburg: MyMalls (
www.mymalls.com
) revolutionizes the way people shop in the Caribbean and Latin America by providing free US shipping address upon registration to every customer and doorstep delivery within 24 hours.
This reliable and efficient online delivery service platform, to be launched on 17 August, 2015, connects over 650 of the world's most influential fashion and electronic web stores with millions of consumers worldwide. By providing a local US address to the customers, and collaborating with DHL for shipping, they have devised innovative ways to reduce costs and give a seamless and happy shopping experience to the Caribbean people.
A gist of how MyMalls works
People can register on Mymalls.com and get a US address in the form of a customer suite in the MyMalls warehouse at Miami. This helps customers buy even from e-commerce stores that do not ship outside US. The registration will reduce the shipping charges by a considerable margin.
Once an item reaches the MyMalls warehouse, the customer receives an alert. The customer can then pay the overseas shipping charges online.
DHL will pick up the item from MyMalls warehouse and ship to the customer's doorstep after collecting the import tax and VAT. The delivery is executed within 24 hours of receiving the item at the Miami warehouse.
Customers pay at three levels-the price of goods at the online store, the cost of shipping to MyMalls through PayPal, and import duty and VAT to DHL at the time of delivery.
Advantage MyMalls
MyMalls focuses on providing services to people, rather than just shipping goods to them. The company is a 'personal service provider to the customer'. Therefore, they focus in-depth on every aspect of purchase and shipping to improve customer experiences.
With a US address, customers can buy from online stores that do not ship to foreign addresses
Customers can enjoy doorstep delivery within 24 hours
MyMalls offers cheaper rates than its competitors
They allow customers to consolidate up to three packages, thus enabling heavy reduction in shipping costs. Besides, by repackaging securely MyMalls economizes the shipping charges for packages
Free insurance of up to $100 in value, and no mandatory insurance is required above that amount
Free storage for up to 60 days, whereas most competitors offer 15 days
Shipping and handling charges
Handling charges are $10 per package and shipping charges are calculated based on the weight of the package or the volume of the package, whichever works out to be higher. The actual cost can be calculated only after the package arrives at MyMalls warehouse. An indicative pricing is $23.79 for the first pound, and $3.9 for every additional pound.
About MyMalls
MyMalls is a Miami-based online delivery service company. Since its launch, MyMalls has grown to become one of the leading fashion and electronic e-commerce platforms for Latin America and the Caribbean. It retails over 100,000 products from 1000 brands, from both established and emerging designers, with fast shipping worldwide.
For more info: Website:
http://www.mymalls.com/about-mymalls
; Email:
info@mymalls.com
About DHL
DHL is part of the world's leading postal and logistics company Deutsche Post DHL Group, which provides international express mail services. DHL is present in over 220 countries and territories across the globe, making it the most international company in the world. Deutsche Post is the world's largest logistics company operating around the world.