Smart Tuition Enters Into Agreement of Sale With Blackbaud, Inc.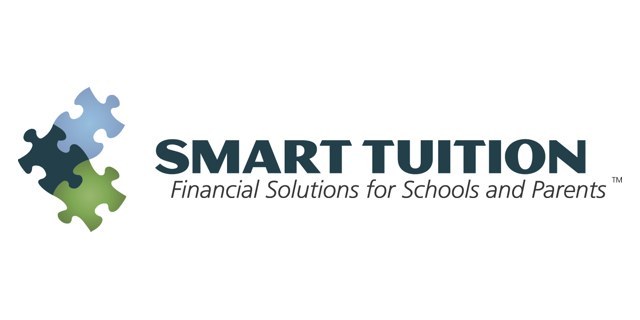 Woodbridge, New Jersey - August 10, 2015 - Smart Tuition, the country's largest independently-owned and fastest growing tuition management company for private and faith based schools announced it has entered into an agreement to be acquired by Blackbaud, Inc. (Nasdaq: BLKB), the leading provider of software and services for the worldwide philanthropic community. This acquisition unites Smart Tuition's payments portfolio with Blackbaud's complementary solutions for K-12 private schools, and uniquely positions the combined companies to serve both schools and families with comprehensive, intuitive and well-integrated solutions.
Under the purchase agreement for the transaction, Blackbaud will acquire all of the outstanding equity interests of Smart Tuition for an aggregate purchase price of $190 million. The closing of the transaction is expected to occur within 90 days, subject to certain closing conditions, including the expiration or termination of the applicable waiting periods under the Hart-Scott-Rodino Antitrust Improvement Act of 1976, as amended. Blackbaud expects to finance the acquisition with cash on hand and borrowings under its existing credit facility.
For more than 25 years, Smart Tuition has focused exclusively on financial solutions that help schools improve back office processes, enhance communication with parents and eliminate inefficiencies with easy to use, anywhere-accessible solutions that support tuition and financial aid management. The company's product suite, which includes Smart Tuition, Smart Aid and Smart for Dioceses, serves thousands of schools and over 300,000 families.
"At Smart Tuition, our focus has been on building innovative financial solutions for schools that create more payment options for parents," said Smart Tuition President and CEO Matt Knapp. "We see tremendous possibilities for our clients as we join Blackbaud. By bringing together Smart Tuition and Blackbaud's rich legacy of innovation and expertise, we can offer even greater choice-and the entire K-12 private school community can enjoy the easy to use, elegant mobile and reporting solutions they need to perform all of their critical functions, while providing the best user experience possible to staff, students and families."
Blackbaud serves more than 30,000 clients in 60 countries, and has served the K-12 private school community for more than 30 years with leading solutions for student enrollment, student information management, financial management, learning management and content management.
"The acquisition of Smart Tuition allows Blackbaud to better and more completely serve the K-12 private school community with innovative solutions that help them manage and connect information, streamline internal processes and improve the family experience", said Blackbaud President and CEO Mike Gianoni. "This also expands Blackbaud's addressable market into the high-demand tuition management area, which includes payments beyond our traditional solutions and typically accounts for more than 80% of a private school's revenue."
Kevin Mooney, Blackbaud executive vice president and president of General Markets added "K-12 private schools now have a single, trusted partner to help them create a fully connected school-from enrollment, to student information, student billing and tuition management, learning and content management, and more. Blackbaud has invested more than 30 years in helping the education community excel, and today's announcement is one more example of ways we're working to constantly improve the convenience and capability of our solutions for schools and families alike."
Smart Tuition is headquartered in Woodbridge, New Jersey. Blackbaud is headquartered in Charleston, South Carolina, with operations around the globe. Raymond James served as financial advisor to Smart Tuition for this transaction.
About Smart Tuition
Founded in 1989, Smart Tuition is a leader in providing a robust student billing and payments processing platform through its SaaS school accounts receivables offering. The company was recognized among Inc. Magazine's 5000 fastest growing private companies in America in 2014. Smart Tuition supports the educational mission of faith based schools, as well as independent private schools across the United States. For more information about Smart Tuition, please visit:
www.smarttuition.com
.
About Blackbaud
Serving the worldwide philanthropic community for more than 30 years, Blackbaud (NASDAQ: BLKB) combines innovative software and services, and expertise to help organizations achieve their missions. Blackbaud works in over 60 countries to power the passions of more than 30,000 clients, including nonprofits, K-12 private and higher education institutions, healthcare organizations, foundations and other charitable giving entities, and corporations. The company offers a full spectrum of cloud and on-premise solutions, as well as a resource network that empowers and connects organizations of all sizes. Blackbaud's portfolio of software and services support nonprofit fundraising and relationship management, eMarketing, advocacy, accounting, payments and analytics, as well as grant management, corporate social responsibility, and education. Using Blackbaud technology, these organizations raise, invest, manage and award more than $100 billion each year. Recognized as a top company, Blackbaud is headquartered in Charleston, South Carolina and has operations in the United States, Australia, Canada, Ireland and the United Kingdom. For more information, visit
www.blackbaud.com
.
Smart Tuition Media Contact:
John Roland
Marketing & Public Relations
404.545.8756
jroland@smarttuition.com
Blackbaud Media Contact:
Nicole McGougan
Public Relations
843.654.3307
Nicole.McGougan@blackbaud.com