Zofran Birth Defects Lawsuits Mount, As Bernstein Liebhard LLP Notes Plaintiffs' Responses to GlaxoSmithKline's MDL Proposal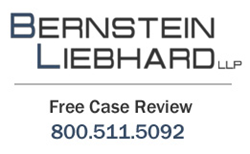 August 11, 2015 - As Zofran birth defects lawsuits (
http://www.zofranlawsuit2015.com/
) continue to mount in U.S. courts, Bernstein Liebhard LLP notes that numerous plaintiffs have responded to GlaxoSmithKline's motion seeking the consolidation of all federally-filed cases in a single court for the purposes of coordinated pretrial proceedings. As of August 6th, 19 such responses have been filed with the U.S. Judicial Panel on Multidistrict Litigation (JPML), all of which support the establishment of a multidistrict litigation for the federal Zofran docket. However, the plaintiffs disagree with Glaxo's choice of venue for the proceeding. (In Re Zofran Products Liability Litigation – MDL 2657)
"It is not surprising that numerous Zofran lawsuit plaintiffs support the consolidation of these claims, since a multidistrict litigation would allow the docket to proceed more efficiently through the courts. Our Firm has been retained by a number of Zofran birth defects clients, and we look forward to the JPML's ultimate decision on this matter," says Sandy A. Liebhard, a partner at Bernstein Liebhard LLP, a nationwide law firm representing victims of defective drugs and medical devices. The Firm is currently reviewing claims on behalf of families whose children were born with serious birth defects that may be related to pre-natal Zofran exposure.
Zofran Birth Defects Allegations
Court documents indicate that at least 33 Zofran lawsuits are now pending in 20 federal U.S. District Courts. All of the complaints put forth similar allegations regarding the drug's potential to cause serious birth defects when taken by expectant mothers to control nausea and vomiting during the first trimester of pregnancy. Among other things, plaintiffs point out that Zofran is not approved for this indication, and that its safety in pregnancy has not been established. The lawsuits further accuse GlaxoSmithKline of concealing information tying Zofran to birth defects, and of improperly promoting the drug as an off-label treatment for morning sickness.
On July 6th, GlaxoSmithKline filed a Motion for Transfer with the JPML, seeking the establishment of a multidistrict litigation for all Zofran birth defects cases now pending in federal courts, as well as those filed in the future. The company has asserted that the U.S. District Court, Eastern District of Pennsylvania is the most appropriate venue for the proceeding, as its U.S. operations are based in the jurisdiction, as are a number of witnesses and documents. However, in responses filed with the Panel over the course of the past month, plaintiffs argued that other venues would be more suitable, including the Northern District of Alabama, the Northern District of California, the Southern District of Illinois, the Eastern District of Louisiana, the District of Massachusetts and the Northern District of Ohio.
It is not known when the JPML will rule on GlaxoSmithKline's Motion for Transfer. However, the Panel could hear oral arguments on the matter at its next hearing session, which will be convened on October 1st in New York City.
Children who allegedly suffered serious birth defects due to their mother's use of Zofran during the first trimester of pregnancy may be entitled to compensation from GlaxoSmithKline.
To find out more
about available legal options, please visit Bernstein Liebhard LLP's website, or call the Firm directly at 800-511-5092.
About Bernstein Liebhard LLP
Bernstein Liebhard LLP is a New York-based law firm exclusively representing injured persons in complex individual and class action lawsuits nationwide since 1993. As a national law firm, Bernstein Liebhard LLP possesses all of the legal and financial resources required to successfully challenge billion dollar pharmaceutical and medical device companies. As a result, our attorneys and legal staff have been able to recover more than $3 billion on behalf of our clients. The Firm was named by The National Law Journal to the Plaintiffs' Hot List, recognizing the top plaintiffs firms in the country, for 12 consecutive years. Bernstein Liebhard LLP is the only firm in the country to be named to this prestigious list for a dozen consecutive years.
Bernstein Liebhard LLP
10 East 40th Street
New York, New York 10016
800-511-5092
ATTORNEY ADVERTISING. © 2015 Bernstein Liebhard LLP. The law firm responsible for this advertisement is Bernstein Liebhard LLP, 10 East 40th Street, New York, New York 10016, 800-511-5092. Prior results do not guarantee or predict a similar outcome with respect to any future matter.
Contact Information:
Sandy A. Liebhard, Esq.
Bernstein Liebhard LLP
info (at)consumerinjurylawyers(dot)com
http://www.zofranlawsuit2015.com/
https://plus.google.com/115936073311125306742?rel=author
Email Zofran Birth Defects Lawsuit Center