Mexicali Bariatric center becomes the first DS surgery training center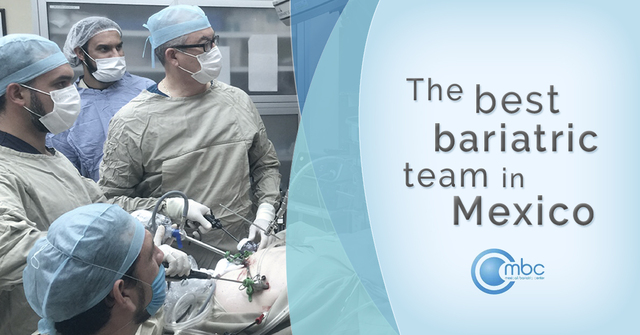 Under the guidance of Duodenal Switch pioneer and expert Dr Gilberto Ungson,
Mexicali Bariatric Center
is proctoring surgeons from all over the country not only on gastric sleeve surgeries but now also includes the Duodenal Switch surgery as part of the program.
Mexicali Bariatric Center
's continued commitment to train surgeons and institutions from all over the world on comprehensive care for weight loss surgery patients maintains them as leaders in the industry.
MBC
at Almater Hospital in Mexicali is distinguished for this proctorship on the DS because of its superior techniques, over 15 years of experience in this more complex procedure and constant high quality care with low complication rates. The DS surgery when performed by experienced surgeons yield above average long term results when compared to other bariatric procedures . Dr Antonio "Tony" Esquerra is one of Mexico's most innovative and experienced DS Surgeon working shoulder to shoulder with Dr Ungson for over 3 years.
Mexicali Bariatric Center
is Mexico's most distinguished bariatric center and one of the world leaders in the treatment of obesity. MBC has a multidisciplinary team consisting of bariatric surgeons as well as the support of a team of psychologists, internists, nutritionists, patient coordinators, chef, personal trainers and support group. Currently MBC is led by board certified surgeons Dr. Gilberto Ungson, Mexico's foremost authority on the Duodenal Switch Surgery, Dr. Antonio Esquerra, DS and single anastomosis gastric bypass expert, and Dr. Rodolfo Wilhelmy, one of the leading weight loss surgeons in the nation. With over 15 years of experience, MBC continues the legacy of its founder
Dr. Alberto Aceves
.
Mexicali Bariatric Center's
team is honored to carry on this recognition as the first DS surgery proctor center, which adds to the commitment to ensure optimal patient care before and after surgery in order to ensure long-term success in weight loss and on eliminating obesity-related co morbidities which achieves the ultimate goal: to improve patient's quality of life.
Email Mexicali Bariatric Center