All New Hammond.com website offers tools for making personalized business greeting cards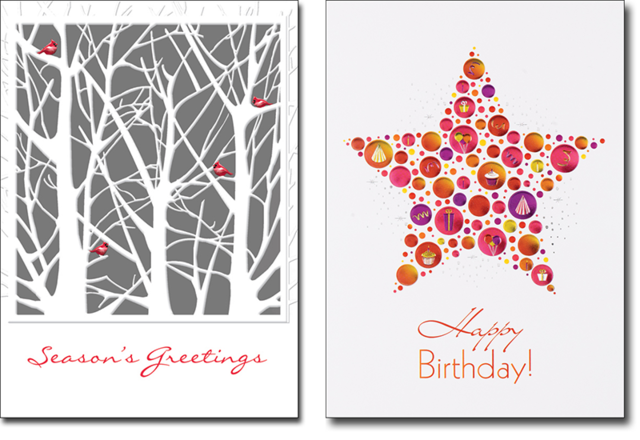 August 13, 2015 - Hammond recently launched a cutting edge website at
www.hammond.com
boasting the easiest tools in the industry for custom greeting cards and thousands of the latest designs. These days it is very easy to stay connected to family, friends, acquaintances as most of us have at least one social media account on Instagram, Twitter LinkedIn, Facebook or other similar interactive account. Our smart phones allow us to immediately post updates, pictures, tweets and even send out our current location to let our friends and followers our every move. However as we delve into the social media world, our real life interactions are starting to dwindle; our focus has moved away from face to face interactions and one to one marketing.
With the increase in social media platforms, where does that leave old fashioned communication via 'snail mail'? Most of what we receive in our mailboxes today is junk mail and bills. So are Christmas cards dead? What about Birthday cards and Congratulations cards? Hammond Greetings and Promotions is personal greeting card leader that understands personalized communication and prides itself on celebrating meaningful communication for it's customers. In a social world, nothing says 'you're important' like a personalized greeting card in your mailbox; Hammond is there to help you make your clients feel special.
Way before the days of the internet, back in 1978 the end of Christmas cards was declared. Some 37 years later, they are still an important part of the holidays and other celebrations. Why? Because clients still feel the need for a personal touch. Handwritten notes and greeting cards have a personal touch that lets your clients, friends, family and customers know that you care.
Sure, getting social media messages on your birthday is great but there's something to be said about opening up a signed card delivered to your mailbox and displaying it on your desk for all to see. Think about it: someone cared enough about you to pick out a card, sign it, added a personalized note, addressed, stamped and mailed it to you. Contrary to the norm, Hammond's focus is on maintaining personal relationships via personalized business greeting cards.
Email Hammond Greetings & Promotions