Purchase Direct Replacement PTAC Air Conditioners for TPI, Weil-McLain, Westinghouse, Worthington, and Zoneaire Equipment From HVAC Brain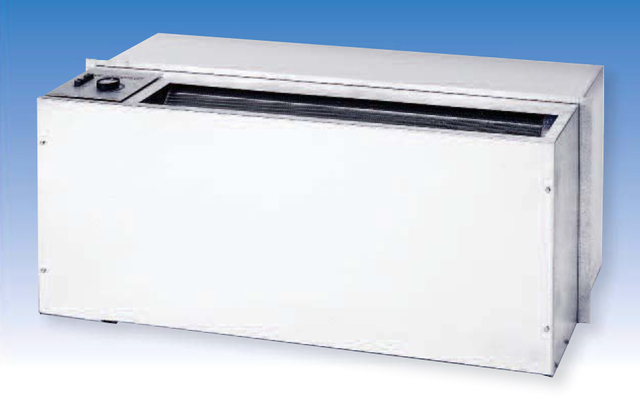 August 15, 2015 - HVAC Brain, Inc. (
www.hvacbrain.com
), retailer of HVAC/R equipment and replacement parts, now offers direct replacement PTAC air conditioners manufactured by Islandaire. Units in Islandaire's EZ Series are designed to directly replace equipment manufactured by
TPI
,
Weil-McLain
,
Westinghouse
,
Worthington
, and
Zoneaire
, in addition to units manufactured by other leading HVAC manufacturers.
With a broad selection of PTAC equipment available, Islandaire has become the leading manufacturer for direct replacement PTAC air conditioners. Islandaire's EZ Series includes direct replacement equipment that is built to the specifications of the equipment they have been designed to replace, allowing for easy installation without renovations. The EZ Series also includes a number of accessories and equipment options to ensure the proper fit.
By adding Islandaire direct replacement PTAC equipment to their already expansive online product offering, HVAC Brain continues to assist HVAC professionals and facility managers control replacement expenses. Islandaire direct replacement units eliminate the need for labor-intensive and expensive equipment replacement by providing an exact fit for dozens of PTAC models. EZ Series PTAC units are also suitable for new installations.
Islandaire's EZ Series PTAC air conditioners directly replace the following TPI, Weil-McLain, Westinghouse, Worthington, and Zoneaire models:
TPI Ra-Matic
Weil-McLain Climate Master Series 700AD
Weil-McLain Climate Master Series 702, 703, and 704
Westinghouse RB Series
Worthington
Zoneaire CHP Series
Zoneaire CSM Series
Zoneaire RM Series
Zoneaire SC Series
Locate the right Islandaire EZ Series direct replacement PTAC unit for your TPI, Weil-McLain, Westinghouse, Worthington, and Zoneaire equipment by visiting
http://www.hvacbrain.com/Islandaire-s/4866.htm
.
Why shop at HVACbrain.com:
HVAC Brain, Inc. is a fast growing retailer of HVAC/R equipment and replacement parts. At HVACbrain.com, HVAC professionals and maintenance managers can find a wide variety of 'hand-picked' high quality HVAC products such as air conditioning units, actuators and valves, compressors, motors, and coils. With HVAC Brain's tight vendor relationships, customers can choose and order products without worrying about the quality of products HVAC Brain offers.
Contact Info: HVAC Brain, Inc. 9545 Midwest Avenue, Unit A - Cleveland, Ohio 44125, 216-663-4822,
info@hvacbrain.com
.