The Benefits of Installing New and Replacement Packaged Terminal Air Conditioner Units By NRG Equipment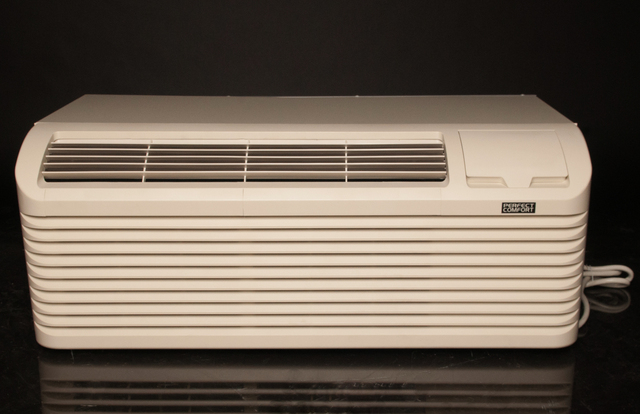 August 21, 2015 - Perfect Comfort PTAC's by NRG Equipment Inc offers a range of industry standard sizes units. Industry standard PTAC's are designed to simplify the process of installing PTAC units for new construction, renovations and replacing/retrofitting existing units. These sizes include 16"H x 42"W, and 16"H x 26"W. Installing a Perfect Comfort PTAC by NRG offers a complete selection of new construction and replacement PTACs, specifically designed to offer a direct fit for many original equipment manufacturers of PTAC's that are discontinued or no longer available.
Perfect Comfort PTAC units are an economical solution and efficient method of heating and cooling a single enclosed area. The energy efficiency that you can expect will depend on a number of factors including: The Energy Efficiency Ratio (EER) rating for the specific unit being installed. Higher EER ratings correlate to higher energy efficiency and lower operating costs for the unit. The capacity of the unit and how it corresponds to the size of the room it is installed in. It is vital to determine the optimal capacity unit for efficient use in the room. How well the area is insulated and quality of the installation?
When it comes to finding new construction, renovation or replacement PTAC units, trust NRG Equipment; a supplier that has a solid reputation and that provides a unique mix of premium quality HVAC products. Choose NRG Equipment as we provide excellent customer service, product availability and turn-key operations for the best experience purchasing and installing the perfect packaged terminal air conditioner units for your needs.