LA Eyelid Surgery Clinic Boosts Online Presence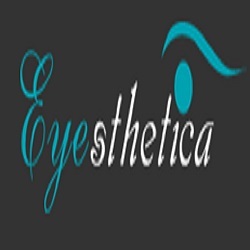 August 19, 2015 - Eyesthetica of Los Angeles recently announced the launch of their newly updated website. The site is designed specifically for patients seeking eyelid surgery as well as facial cosmetic surgery in the Los Angeles area. The practice is comprised of a team of certified ophthalmologists and oculoplastic surgeons. Their entire staff is very eager about the new changes as well as the new business that is expected to come from these efforts.
Eyesthetica specializes in cosmetic facial surgery and non-surgical treatments including blepharoplasty, Botox, brow lift surgery, laser skin resurfacing, chemical peel treatment and more. With locations in downtown LA, Encino, Palm Desert, Pasadena, Santa Monica, Torrance and Valencia, they are able to serve patients from all over Southern California at affordable costs.
All of the doctors at Eyesthetica, including Dr. Steven Dresner, are board certified in ophthalmology and certified in oculoplastic surgery. Performing this surgery requires knowledge of complex microsurgical techniques and an in-depth understanding of plastic surgery. Patients can be assured that they are in good hands when undergoing surgery with Dr. Dresner or any of the experienced surgeons at Eyesthetica.
Eyesthetica's new website features a variety of useful resources for current and potential patients. Patients can browse through the interactive gallery to see before and after photos of actual patients who underwent eyelid surgery at Eyesthetica. There are also several pages with pre- and post-op information to help visitors understand what they should expect before their procedure. Feel free to schedule a consultation by filling out the interactive contact form on their website today.
More About Dr. Dresner
Dr. Steven C. Dresner is a board certified ophthalmologist and oculoplastic surgeon serving the Los Angeles area. He completed his residency in ophthalmology at Louisiana State University at New Orleans and received his fellowship training in ophthalmic plastic and reconstructive surgery at McGill University in Montreal. He is the director of the fellowship in oculofacial and cosmetic surgery at Eyesthetica and is an Associate Clinical Professor at the University of Southern California, Keck School of Medicine. Dr. Dresner is a highly regarded surgeon who is frequently recommended by his patients. If you would like to schedule a consultation with Dr. Dresner, feel free to contact Eyesthetica by calling (213) 986-8789 or visit
www.eyesthetica.com
today.
Eyesthetica
1513 S. Grand Ave.
Suite 200
Los Angeles, CA 90015
(213) 986-8789