The Oasis - A Filtration System That Can Travel the World And Remove Viruses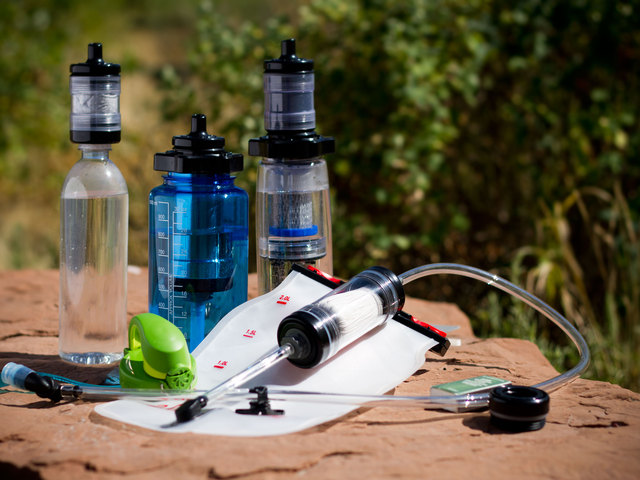 Salt Lake City, Utah, August 20, 2015
- Renovo Water just made it possible to get clean water anywhere. Traveling is an exciting and memorable experience but no one wants to spend traveling time sick and on the toilet because of a waterborne disease. These diseases usually come from viruses and it is frustrating trying to find a portable water filter that can remove viruses; well the Oasis can. Thanks to the portable, efficient and customizable features of the Oasis filtration system, travelers can now be comfortable drinking water anywhere in the world. Check out how you can use the Oasis:
https://www.kickstarter.com/projects/940654468/oasis-the-worlds-first-modular-water-filter-system
.
"The Oasis was designed so that consumers won't have to have multiple filters for each place traveled," said Daniel Beck, President, Renovo Water. "Now there is one filter that can easily be customized to any situation, anywhere in the world."
Short term travelers, long term travelers, worldwide travelers or just going to the next state travelers, it doesn't matter! Everyone will be able to enjoy clean, great tasting water anywhere because the Oasis is:
Adaptable: Made up of different filtration modules and designed with patented genderless adapters, the Oasis can be changed by the consumer for whatever use case needed. It can even be used to infuse tea or fruit into water, making traveling even more enjoyable.
Portable: The lightweight and small modules ranging from 2.5" to 4" makes the Oasis easy to fit in a side bag, carry on or even in a pocket. The Oasis can be taken anywhere without a hassle and can even be used with a water bottle, in line with a hydration pack, as a gravity filter or integrated with a pump.
Effective: Each filtration module is made with the newest and best technology. Whether used to remove viruses from dirty water or simply to improve the quality and taste the water, there is a module for that.
Attractive: No one wants to stand out as the foreigner that is paranoid about being away from home. The Oasis is small and has a sleek design that looks good but doesn't have to draw attention.
Additional Resources:
Facebook:
https://www.facebook.com/renovowater
Twitter:
https://twitter.com/TheRenovoWater
Video:
https://www.kickstarter.com/projects/940654468/oasis-the-worlds-first-modular-water-filter-system
FAQs:
http://renovowater.com/images/Oasis-Press-Kit.pdf
For more information contact:
Mark Rueckert
Renovo Water, LLC
Telephone: 385-275-1360
Email:
markr@renovowater.com