Garden City Dentist Provides Educational Resource on Oral Health via Updated Website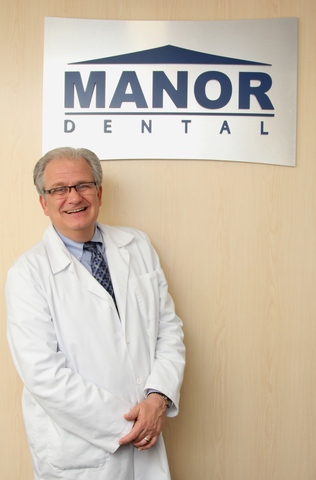 August 25, 2015 - Garden City, NY
– Dr. Arthur Asadorian provides patients in his community with an informative website on oral health and has recently updated his site with new information on common dental procedures.
General and cosmetic dentist, Arthur Asadorian, DMD, has announced the launch of his updated, website that helps to educate patients in his community on the importance of oral health. The website includes a links page with informative dental resources, as well as a frequently asked questions page to address common concerns on topics ranging from oral hygiene to complex dental procedures.
Dr. Asadorian explains, "We understand that helping to educate patients allows them to better protect their oral health, and work with their dentist to achieve a healthy smile. Our updated website includes new information on therapies and procedures that allows current and prospective patients to learn more about their teeth and gums, and what our office provides to care for their smiles."
The website possesses interactive attributes, including educational videos and a free Smile Gallery feature, to help patients make better informed decisions about their oral health. Patients now have access to information about cosmetic dental therapies, periodontal maintenance, wisdom teeth extraction surgery, and other informative content when they visit the website. Some of the services offered by Dr. Asadorian include:
Dental Implant Placement and Restoration
Non-Surgical and Surgical Gum Disease Treatment
Porcelain Dental Bridges and Crowns
Composite Dental Bonding
"Our website allows patients to get to know us and familiarize themselves with our office and our standard of care," Dr. Asadorian adds. "We hope that, with knowledge about maintaining good oral health and available procedures that can correct dental problems, members of our community will feel confident in seeking out the care they need."
For more information about good oral health practices, as well as cosmetic and restorative dentistry, visit the website at dradentist.com
About Arthur E. Asadorian, DMD
Arthur E. Asadorian, DMD received his doctorate degree from the Boston University Henry Goldman School of Graduate dentistry in 1982. He is a member of the Nassau County Dental Society, NYS Dental Association, and American Dental Association. He is also a member of the Academy of General Dentistry, which is a national organization that encourages its dentists to maintain continuing education credentials well above the state minimum.
Email Arthur R. Asadorian, DMD, PC