Japanese cloud-based accounting software company "freee" raises US$30M to accelerate growth in corporate segment and to establish a SMBs platform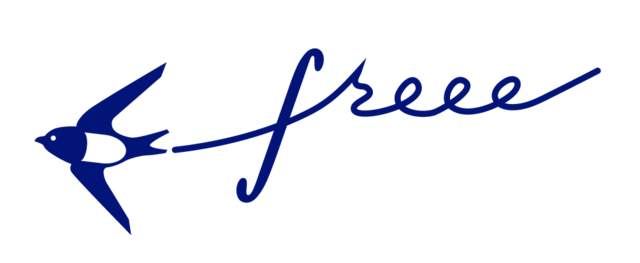 Tokyo, Japan - August 24, 2015 -
freee
announced today that it has raised US$ 30 million in Series C funding from DCM, Recruit Holdings, and Japan Co-Invest Limited Partnership. Including this Series C funding, freee has now raised an aggregate of US$ 43 million since its founding in July 2012.
About freee:
freee
launched its software service in March 2013 with the aim of helping SMBs to focus on their creative activities, by simplifying backoffice tasks such as accounting and payroll management. freee's cloud-based accounting software was released in March 2013, followed by its cloud-based
payroll software
in May 2014. Most recently, the "
Kaisha Setsuritu freee
" software was released to support entrepreneurs incorporating their new business. freee currently has over 380,000 SMB users, and in August 2015 was chosen by a 3rd party research agent *as the No. 1 cloud-based accounting software in Japan by market share.
* Seed Planing "
Cloud-based accounting sofrware research results
"
freee's corporate user base continues to grow rapidly, next focus is reponding to the newly introduced "My Number" system (Social Security and Tax Number system) and establishing a "small businesses platform".
freee's success is due in large part to its relentless focus on providing user friendly accounting and payroll software for those who are not necessarily experts in booking. The corporate segment has been the main growth driver for the business in the recent past, and freee has decided to raise capital in order to further accelerate growth in this segment.
Furthermore, in order to save SMBs from time-consuming back-office tasks, freee plans to focus on establishing a "small business platform" that supports the daily business of SMBs. In particular, by responding and providing for new regulations, such as the "My Number" system (Social Security and Tax Number system) and e-archiving, freee believes it can further improve task efficiency for SMBs.
(Future Products Release Schedule)
October 2015: Release of "My Number freee"
By December 2015: "Cloud-Based Accounting Software freee" to support e-archiving of receipts, in accordance with the new regulation.
After January 2016: "Clould-Based Accounting Software freee" and "Cloud-Based Payroll freee" to support "My Number" system.
Company Description
freee provides an automated cloud-based accounting software that synchronizes with users' bank accounts and automatically categorizes book entries to create financial reports and tax filing documents. The accounting service was launched in Mar 2013 and a cloud-based payroll service was launched in October 2014. freee K.K. was founded in July 2012 under the leadership of Daisuke Sasaki, who previously headed Google's SMB marketing in the Asia Pacific region. freee is the winner of Infinity Ventures Summit Launch Pad 2013 Spring, the most prestigious start-up demo event in Japan.
For more information contact:
Kai Matsuda, Nao Maemura
tel: +81-80-2069-8126
mail:
pr@freee.co.jp