Atlanta Plastic Surgery Clinic Expands Online Presence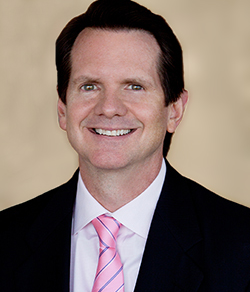 September 2, 2015 - The highly regarded plastic and cosmetic surgery clinic of Atlanta Plastic and Reconstructive Specialists has announced some recent changes to their website to improve their online presence. These changes are all part of a comprehensive online marketing campaign designed to attract local patients interested in learning about plastic and cosmetic surgery. The practice is home to a handful of board certified surgeons with years of experience in their fields.
The website offers a variety of useful features and resources to help patients in their decision making process when considering undergoing treatment. The practice is constantly updating their website with new photos and articles on the latest advancements and treatments in the field of plastic surgery. Browse through their photo gallery to view images of actual patients who underwent surgery at Atlanta Plastic and Reconstructive Specialists. Visit the blog for the latest trends, answers to frequently asked questions and further information on popular plastic surgery procedures.
Procedures are performed in their state-of-the-art surgical facility in Atlanta, utilizing some of the most advanced methods. The practice offers plastic surgery for the face, breasts and body as well as various non-surgical treatments. Patients can gain a more youthful looking appearance with surgical facelift and rhinoplasty or consider non-surgical Botox and skin resurfacing treatment.
Aside from their board certified surgeons, the team is comprised of a group of courteous and knowledgeable staff members who are ready to take your call, so reach out today to schedule a complimentary consultation.
More About Atlanta Plastic & Reconstructive Specialists
The practice is run by a team of talented board certified surgeons in Atlanta. Dr. Gregory Mackay is a double board certified plastic surgeon specializing in cosmetic and reconstructive surgery. Dr. Donald R. Nunn is known as one of the most talented surgeons in the U.S., with over 20 years of experience, and is a triple board certified plastic surgeon. Dr. Susan Bedford is a highly experienced surgeon who has published several articles on reconstructive breast surgery in the Journal of Plastic and Reconstructive Surgery. Dr. Bahair Ghazi is a talented and sought after surgeon and is the founder of the AcCellerate Skin Rejuvenation System. If you would like to schedule a consultation with one of these board certified surgeons you can visit
www.atlplasticsurgeon.com
or call (404) 255-2975 today!
Atlanta Plastic & Reconstructive Specialists
5673 Peachtree Dunwoody Road NE #870
Atlanta, GA 30342
(404) 255-2975
Email Atlanta Plastic and Reconstructive Specialists