Clickagy Launches Data-Driven Content, Providing Intelligent On-Page Optimization Using Audience Profiles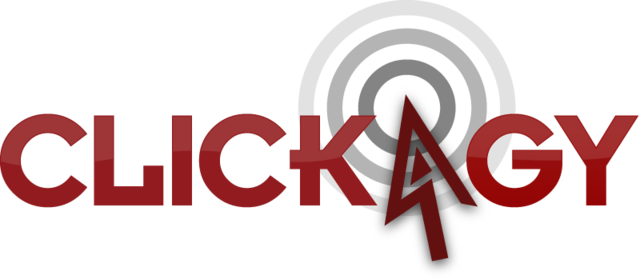 September 9, 2015 - Clickagy, a leading provider of data intelligence and marketing solutions for agencies and brands, today announced the release of its new Data-Driven Content (DDC) product, which leverages a visitor's unique browsing and behavioral history to drive higher engagement. In real-time using state-of-the-art artificial intelligence (AI), Clickagy DDC will profile the visitor against all possible content options and display the selection most likely to engage the visitor and drive them deeper into the funnel, toward a conversion.
A/B Testing is frequently used to optimize landing pages or other KPI-centric content, and Clickagy DDC's automated personalized intelligence consistently outperforms leading A/B testing platforms by an average margin of 237%, with some higher volume clients exceeding 700% improvement. Instead of optimizing the content for the best performance from an overall average, Clickagy DDC optimizes content to the unique individual based on their online behaviors, especially when researching product reviews or visiting competitor properties prior to arriving on the DDC-enhanced page.
Clickagy Data-Driven Content will equip marketers and webmasters with a tool to maximize the value of every visitor to their website, continually auditing performance against a random sample group, quantifying lift and building a black-and-white case for increased ROI.
"Clickagy Data-Driven Content has been an extremely effective solution for our landing pages, over quadrupling the value of each visitor our paid media delivers," said Melissa Kleckner, Chief Technology Officer for Geek Stop, a leading regional IT services agency. "It has significantly outperformed our efforts with Optimizely, while being fully-automated."
Clickagy DDC, is an easy to use, fully self-serve platform with optional enterprise support available. DDC pricing starts at $499 USD per month, allowing even the smallest e-commerce stores to effectively leverage DDC for positive sales gain. The initial optimization period takes between two and four weeks depending on website traffic, and will continue to optimize iteratively and automatically for increased performance month over month.
For more information, visit
http://www.clickagy.com/advertising/data-driven-content
or email
sales@clickagy.com
.
About Clickagy
Clickagy delivers digital intelligence that helps the world's top brands improve their marketing and gain deeper audience insight based on the online behavior of millions of anonymous visitors. Leading marketers from all verticals rely on Clickagy's data to build highly profitable digital campaigns and create effective online experiences. Clickagy has multiple patents pending for advanced analytics and predictive modeling, and has become established as an industry leader for unique audience intelligence. For more information please visit
http://www.clickagy.com
PR Contact:
Harry Maugans
pr@clickagy.com
877-678-4577